6 Med Spa Treatments to Get Spring Break Ready
Warm Breeze, Sunscreen & Laser Beams! Oh my! Sounds like your sexiest Spring Break yet!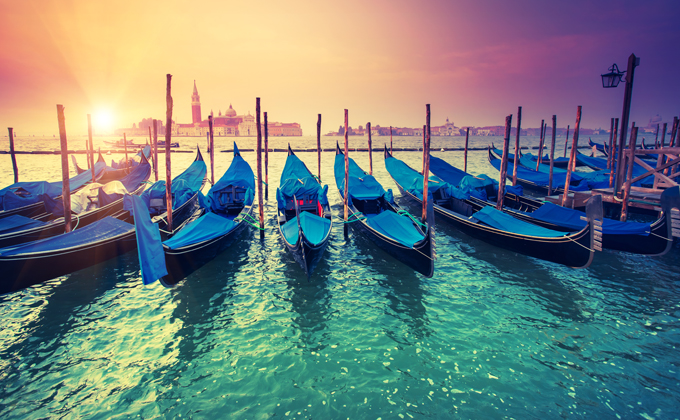 Whether you're hitting the waves or planning a stay-cation spring break is a great time to refresh your look and get some quality R&R.
Spring break is like a test run of the summer to come, so you want to make it good and look good while enjoying your downtime. Many people are surprised at the variety of skin problems laser treatments can improve. There are intense pulsed light (IPL) laser treatments that get rid of sun damage, acne, and many other skin imperfections. Collagen boosting Fractional Laser treatments can get rid of stretch marks, acne scars and even eliminate fine lines and wrinkles. There's a laser treatment for almost everything. Med spa treatments are often a preferred skin improvement method because you get fast results and they're non-invasive making all of our treatments extremely safe. 
To get you spring break ready we've picked our favorite med spa treatments that deliver dramatic results. All five of these treatments will leave you feeling refreshed and sexier than ever!
1. Before you flood your friend's Instagram feed with multiple #SpringBreak2015 get it camera ready with our Photofacials.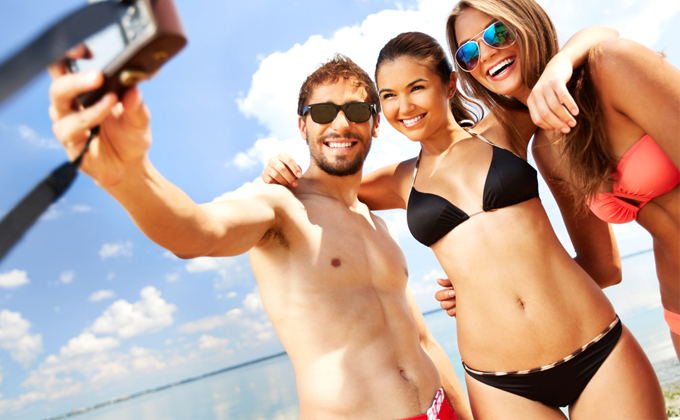 The word "photo" simply means "light," so "photofacial" literally means a facial using light. This intelligent new facial is able to target irregular pigmentation while leaving healthy skin undisturbed. The intense pulsed lasers (IPL) penetrate the skin and are absorbed by the irregularly pigmented skin eliminating sun damage, age spots, freckles, and rosacea. Photofacials are also effective in reducing the size of enlarged pores and improve the complexion of acne-plagued skin. 
2. Don't let your lipstick fall flat this spring! Enhance your pout with Juvederm Dermal Fillers.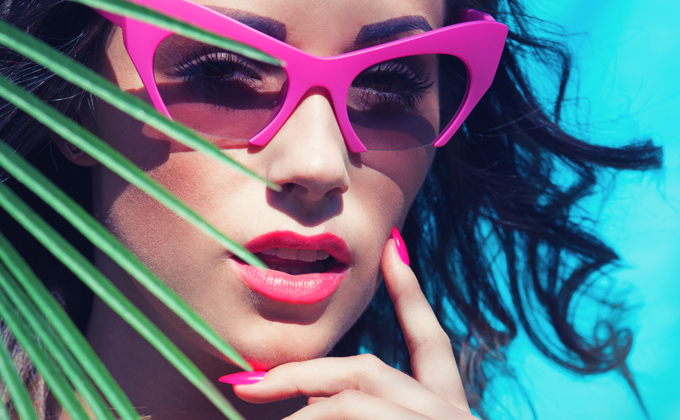 Nothing says sexy like full lips. Juvederm dermal fillers can give you that extra bump of sex-appeal this spring break season. Dermal fillers can also give you a more youthful appearance. Thinning lips are one of the first subtle signs of aging. As we age our skin loses the fat that gives our faces it's youthful appearance. This results in a more skeletal face and thin lips. Plus, bold shapely lips are in. Some of the most distinguished designers sent "statement lips" down the runway in this year's Paris Fashion Week. 
3. Get Supernatural with a Chemical Peel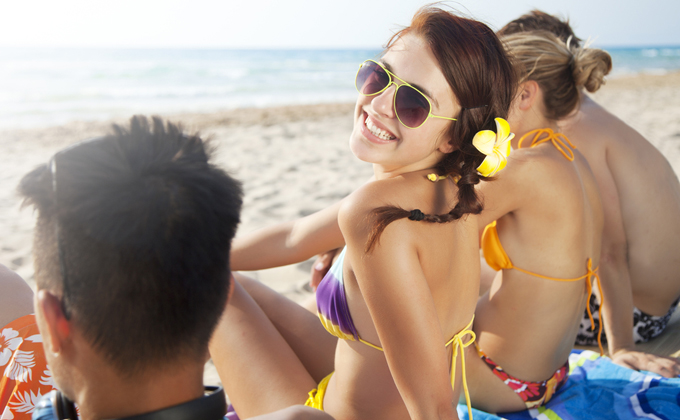 In Vogue's Shorthand Guide to Spring 2015, they named Supernatural Skin the look of the season. This look is one of the few fashion terms that can be taken literally. Supernatural or supernatural skin consists of a flawless make-up free complexion. Don't worry you won't have to chase down kryptonite to conquer your skin demons. Chemical peels are the overlooked wonder treatment. Not only can they improve the fine line and fade sun damage, but they're very affordable. Most chemical peels retail for $250 and higher, but at The National Laser Institute Med Spa they start at $100. 
4. If any of these treatments are an absolute must it's this one: Laser Hair Removal!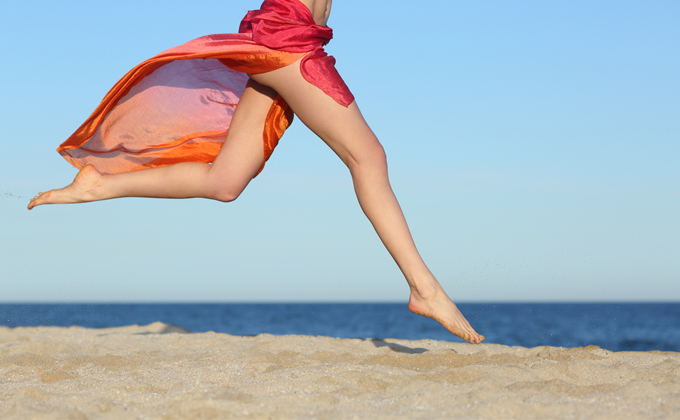 Yes, it takes 6 to 8 treatments to completely remove all of the hair, but you'll see a difference in hair growth immediately. In my opinion, this med spa treatment can improve your vacation. You won't have to worry about irritated skin from waxing, embarrassing stubble, cuts, or razor burn. The laser hair removal process is very simple. To prep for your appointment, you're asked not to wax, bleach, or tweeze within 6 weeks of the appointment, easily done if shaving is your main method of hair removal. This is to allow the hair follicles to grow. Laser hair removal works by targeting pigment in the hair follicles. The actual laser hair removal treatment takes 20 to 30 minutes and feels like a light rubber band snaps. 
5. Only dimpled smiles, please. 
Run… diet … go "beast mode" in the gym-sometimes you just need a little extra help to look your very best. Non-invasive cellulite and body contouring can blast your stubborn trouble areas away. At National Laser Institute Med Spa we can smooth, firm and shape the body by reducing the appearance of cellulite. It usually takes up to 6 treatments to get ideal results but most clients see a noticeable difference with the first treatment.  
6. Skip the glue and get the real thing with Latisse.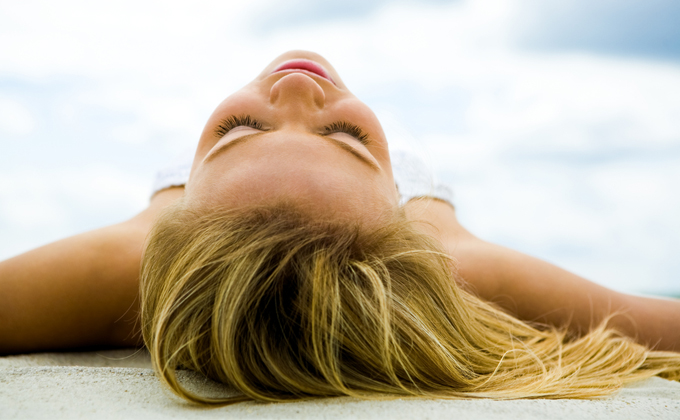 Leave the glue at home! Even the most skilled make-up artist can't camouflage false eyelashes. Many women have grown attached to their false eyelashes, sadly the feeling isn't mutual. The last thing you want to worry about is a dangling row of eyelashes. Liberate your self from untrustworthy false eyelashes with Latisse. Latisse is FDA approved and clinically proven to grow fuller, darker lashes. 
If you have questions about any of our med spa treatments please don't hesitate to call 800.574.8377 Our friendly staff would be more than happy to personally answer your questions.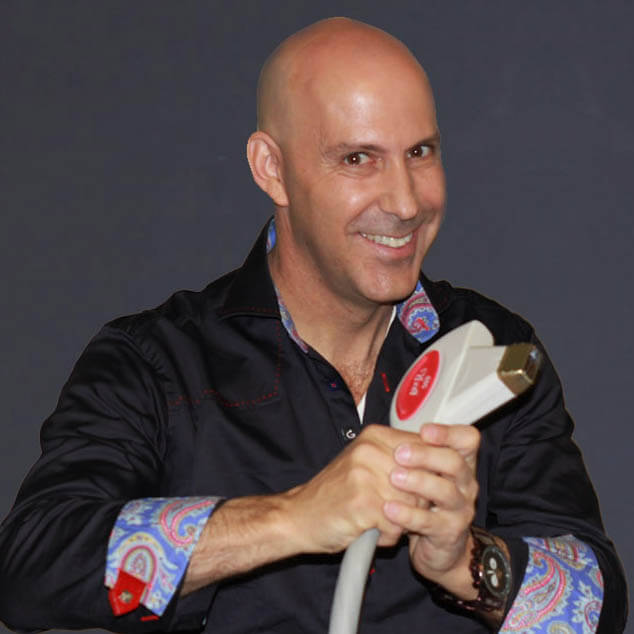 Louis Silberman
Louis J. Silberman is the CEO and Co-Founder of National Laser Institute, the pioneer of the medical aesthetics training industry and one of the largest educators in the country.