Tan Lines: The Ultimate Wardrobe Malfunction
It may feel like you've earned your spots and stripes over Spring Break after spending hours on the beach working on your tan.  But let us remind you, prom is right around the corner.  And there's almost nothing worse than a tan line wardrobe malfunction.
The latest trends in bikini fashion are strappy and fishnet, which make for some tricky tan lines.   Even if you sit in the shade, the reflection of the sun's rays off the pool or ocean will tan and freckle your skin.   While sun tanning is damaging to the beauty of your skin, it's also dangerous to your health.  Sun tanning risk factors run more than skin deep.  A suntan is the result of exposing your skin to the ultraviolet radiation found in sunlight. Ultraviolet rays harm your DNA and ultimately can be a catalyst to cancer.
It's best to retreat from the sun's damaging UV rays, or at least limit your doses of sunlight.   Take breaks in the shade during the sunniest part of the day.  A good test is to look at your shadow. The shorter your shadow, the greater UV radiation you'll be exposed to.  Cover up and apply 15 SPF sunscreen 30 minutes before exposure, and reapply 30 minutes after exposure begins. Be sure to choose a "broad-spectrum" sunscreen which protects against UVB and UVA radiation.
If you already have sun damage including tan lines, wrinkles, age spots, and freckles, you can treat your skin with an IPL Photofacial skin rejuvenation treatment.   A Photofacial will also improve other skin conditions such as acne, rosacea, and enlarged pores.  Photofacials utilize a series of intense pulsed light (IPL) treatments to dramatically reduce the appearance of irregular pigmentation.   The light penetrates the skin and is absorbed by irregularly pigmented skin. Areas treated for sun damage will darken and then flake off the skin over the course of a couple days.
Because photofacial treatments are so effective, they are one of the most popular treatments offered at National Laser Institute.  At NLI you can expect luxury treatments without the luxury cost.  Photofacial treatments start at just $100!  NLI is leading the anti-aging revolution as the premier educational facility in the country, training physicians and nurses from all over the world in advanced medical aesthetic technologies including laser, IPL, and cosmetic injectables. Visit our training institute for deeply discounted rates on treatments or receive your treatment in our med spa by the experts that teach doctors, nurses and laser technicians privately.
Come and enjoy a Photofacial treatment at National Laser Institute and you can have that healthy glow you are looking to achieve for prom!
Your skin will greatly benefit from the right laser resurfacing treatment. Our certified laser technician's always take time in answering your questions to determine which laser treatment is best for each individual. We would be glad to answer your questions personally. The National Laser Institute Med Spa offers non-obligation consultations.  To find out what product or service would be the best fit for your skin, call 800.574.8377 or click here and receive a free consultation with one of our expert skin care specialists.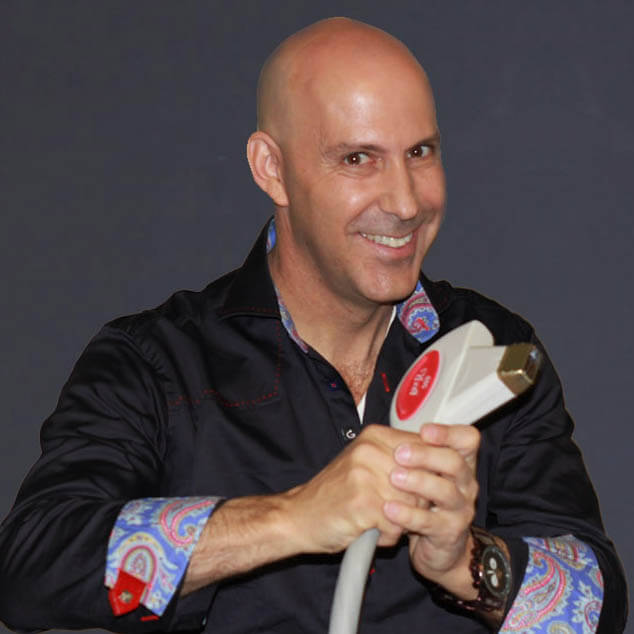 Louis Silberman
Louis J. Silberman is the CEO and Co-Founder of National Laser Institute, the pioneer of the medical aesthetics training industry and one of the largest educators in the country.