Achieve An Instant Facelift

Achieve An Instant Facelift
Sagging skin is one of the first signs of aging, and for many, it's difficult to hide. Up until recently, the only option to fix an aging neck was with a facelift. Now, there's a far less daunting and affordable cosmetic treatment that doesn't involve going under the knife, and it takes less than an hour!
A PDO thread lift treatment is the latest non-invasive technique that is Hollywood's biggest secret. A-listers like Gwyneth Paltrow have gotten a thread lift, which tightens sagging skin on the face and body with minimal downtime and no scars!
Are you ready to achieve an instant facelift without surgery? Here's how you can turn back the hands of time and experience younger looking skin with a PDO thread lift treatment.
What Is A PDO Thread Lift?
A PDO thread lift treatment can achieve an instant facelift by tightening the loose, sagging skin without surgery. A cannula is used to insert the threads into the deeper layers of the skin to produce an instant lift, as well as stimulate collagen production and cellular renewal.
This non-surgical facelift option is one of the most effective ways to address loose skin without surgery. As we age, the effects of gravity become more noticeable as the facial support structure in our face weakens, and we lose facial fat.
As a non-surgical solution for an instant facelift, the threads create a scaffolding pattern to support the tissues or reposition the skin to recreate the V-shape where volume has been lost. The areas of the face that are generally affected by volume loss include the eyebrows, around the eyes, the jowls, the neck, and so much more!
The absorbable PDO thread will remain under the skin for four to six months, but the results will last much longer. This is the perfect non-surgical solution for an instant facelift since there are no cuts or incisions! The threads are placed without leaving any scarring marks or permanent blemishes.
Experience A PDO Thread Lift Treatment
If you are looking for a non-surgical solution for an instant facelift, we invite you to experience a PDO thread lift treatment. It's time to bring life and lift back to your complexion today with the newest treatment in the beauty industry. Regain the youthful contours of your face and reduce fine lines and wrinkles to achieve an instant facelift!
Call us today at 1-800-851-0969 or click here to schedule your complimentary consultation for a PDO thread lift treatment.  Our dream team of aestheticians, doctors, and nurses look forward to assisting you on your journey to achieve an instant facelift! Don't forget to check our monthly specials for even more anti-aging treatments!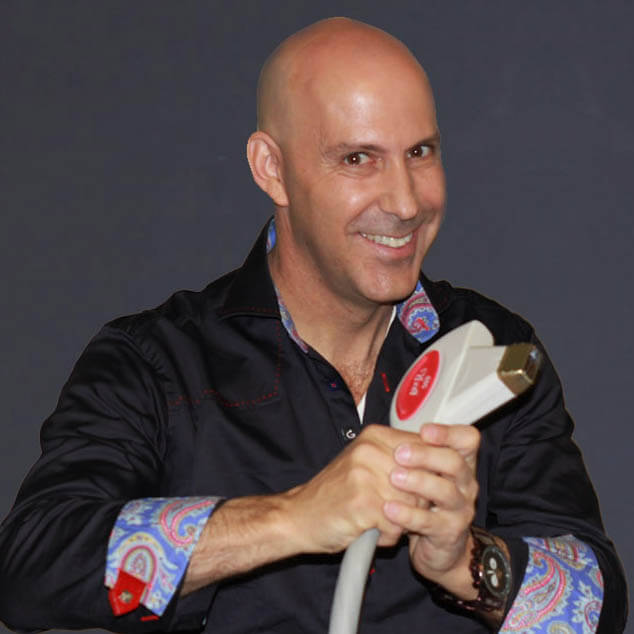 Louis Silberman
Louis J. Silberman is the CEO and Co-Founder of National Laser Institute, the pioneer of the medical aesthetics training industry and one of the largest educators in the country.