Acne Laser Skin Treatment
Acne is a common skin concern that affects 85% of people, ranging from teens to adulthood. Over 40 million people in this nation are dealing with acne, and most choose to treat it with creams, ointment, scrubs, pills, or seeing a dermatologist. Acne usually leaves scars, which damage and ruin skin complexion and leave people feeling embarrassed or unconfident.
Although there are many different types of treatments, one of the best is an acne laser skin treatment. This is called the Microlaserpeel, which has the ability to fade acne scars with fast and dramatic results.
Microlaserpeel treatments work by using a cosmetic laser beam, targeting the treatment area. It removes a very thin layer of damaged skin, promoting collagen and the production of new skin cells. Once those new cells appear, the treated area appears smoother and more even. It also creates a firmer look as well as correcting color from ugly acne scars.
People have seen a major improvement with this acne laser skin treatment. It is a bit more ablative than other laser skin treatments, but the results are faster and more effective. People tend to see their desired results after one weekend. However, depending on the depth of the problem, clients may need more than one Microlaserpeel treatment to feel 100% confident with their appearance.
Microlaserpeel treatments also improve: 
• Fine lines and wrinkles
• Skin discoloration
• Sun damage
• Tone and texture
You can receive this acne laser skin treatment at the premiere medical spa–National Laser Institute. They are the leader in the medical aesthetics industry and have earned an A+ rating at the BBB as well as many starred reviews. Best of all? They offer Microlaserpeel treatments at a fraction of the retail price! You can achieve your desired look without breaking your budget.
To learn more about acne laser skin treatments or National Laser Institute, please call our Scottsdale location at 480.290.7333 or our Dallas location at 214.252.7800.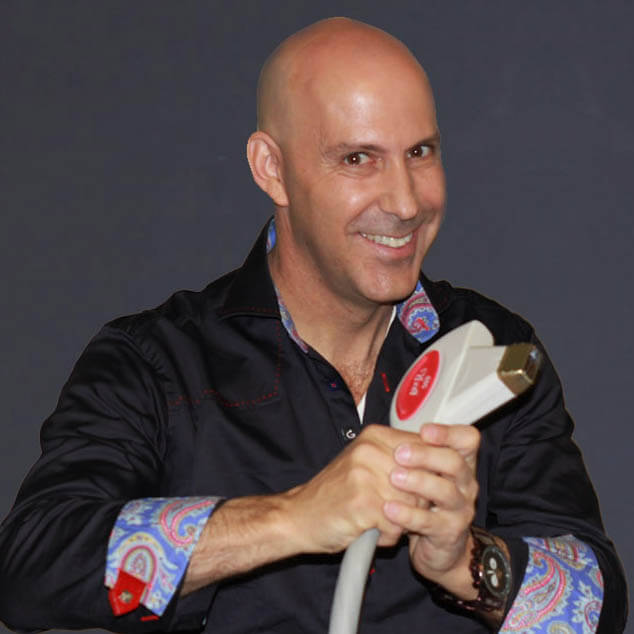 Louis Silberman
Louis J. Silberman is the CEO and Co-Founder of National Laser Institute, the pioneer of the medical aesthetics training industry and one of the largest educators in the country.