Laser Tattoo Removal Treatment
Laser tattoo removal treatments have become more popular with the rise of the medical aesthetics industry. This may be because treatments are performed very quickly and tend to show faster results than cream-based treatments. According to the Harris Interactive Poll, 36% of 25-29 year olds have at least one tattoo, and 17% of Americans who do have tattoos regret getting them. Laser tattoo removal is one of the best ways rid unwanted ink.
The process of laser tattoo removal is fairly simple. Depending on the client's skin type and shade, a specific laser will be used in order to pick up the proper pigment. The laser is targeted toward the tattoo, emitting both laser heat and energy toward the pigment. Once it is absorbed into the skin, the laser energy works to break up the tattoo's pigment. This method allows it to be flushed out through the body's lymphatic system, allowing it to disappear over time.
There are many benefits to receiving laser tattoo removal treatments, including:

 
• You can receive treatment almost anywhere on the body.
• It's a quick process, which can be performed between 5-15 minutes.
• You can receive laser tattoo removal treatment at a fraction of the retail cost
There may be over 100,000 laser tattoo removal treatments performed on Americans this year, according to Catherine A. Kniker, senior vice president of Candela. If you're looking for the best place to receive laser tattoo removal treatments, look no further than National Laser Institute. They are the leader in the cosmetic laser industry and have earned an A+ rating at the BBB as well as a number of outstanding reviews. They have also been in the health and beauty industry for over a decade.
National Laser Institute is dedicated to providing quality and professional tattoo removal treatments for clients. Professional laser technicians or medical professionals will be the ones removing your tattoo in a luxury medical spa facility. National Laser Institute also offers laser tattoo removal treatments starting at just $50!
To learn more about laser tattoo removal treatments or National Laser Institute, please call our Scottsdale location at 480.290.7333 or our Dallas location at 214.252.7800.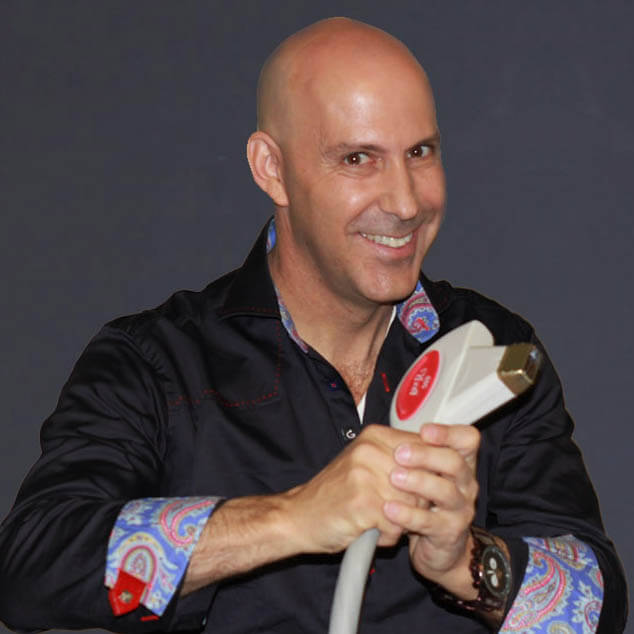 Louis Silberman
Louis J. Silberman is the CEO and Co-Founder of National Laser Institute, the pioneer of the medical aesthetics training industry and one of the largest educators in the country.