Laser Hair Removal in Dallas
Laser hair removal was one of the top 5 non-surgical cosmetic treatments performed in 2011 with over 1 million treatments. This is one luxury treatment that has a variety of benefits. For one, you won't have to worry about buying expensive shaving or waxing supplies anymore. With laser hair removal treatments, you'll see smooth and flawless results!
Laser hair removal is popular within the Dallas area, especially in the summer, because people want to flaunt off their silky smooth body without the hassle and irritation of shaving or waxing. It's the perfect treatment for those who want to save lots of time and money!
Laser hair removal treatments work by using a cosmetic laser to target dark follicles of hair at the root, which is why it's important to shave the area before your treatment. The cosmetic laser will glide over the treatment area and destroy those hair follicles, preventing them from growing back. The entire process is pretty quick and painless. Depending on the areas being treated, it can take between 10-45 minutes.
Laser hair removal treatments are perfect for areas such as:
• Legs
• Bikini
• Arms
• Underarms
• Brazilian
• Chest
• Neck
• Abdomen
• + More
You can find some of the best laser hair removal in Dallas at National Laser Institute medical spa. We are the leader in the medical aesthetics industry and have been in the health and beauty industry for over a decade. Clients will receive laser treatments from trained professionals within our luxury medical spa. The best part? We offer laser hair removal at a fraction of the retail price, starting at just $50!
We have earned an A+ rating at the BBB as well as many starred reviews. If you want laser hair removal in Dallas, don't waste time anywhere else! To learn more about National Laser Institute's medical spa or laser hair removal treatments, please call our Scottsdale location at 480.290.7333 or our Dallas location at 214.252.7800.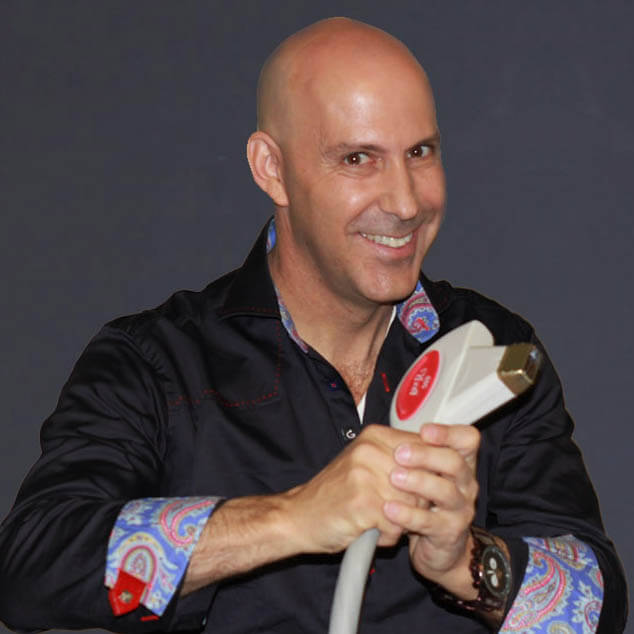 Louis Silberman
Louis J. Silberman is the CEO and Co-Founder of National Laser Institute, the pioneer of the medical aesthetics training industry and one of the largest educators in the country.