Anti Aging Over 60
Anti aging over 60?  While some in the medical aesthetics community will tell you sixty is too late to correct aging issues without going under the knife, we disagree. It's never too late to turn back the hands of time with non invasive skincare!
Anti Aging Over 60
Karen has been a client with us for the past year. She started coming in when she turned sixty for Botox. Karen was not only concerned about crow's feet and frown lines, she also wanted to fix the loose skin on her neck and the fine lines and deeper wrinkles that were becoming more pronounced.
"As an Arizona native, I spent decades in the sun, but I was pretty laid back about wearing sunscreen. I came to the National Laser Institute Med Spa looking for anti aging over 60 solutions for my skin," says Karen.
Karen wasn't ready to try lasers yet, so when we concluded her anti aging consultation, we prescribed a PCA Skin Chemical Peel before administering her Botox treatment.
"Our PCA Chemical Peel rejuvenates the skin by revealing a more even tone and texture. Several layers of chemical depth are offered. Our professionals are trained to identify what treatment combination is safe for your unique skin type to maximize results. We knew Karen's skin would benefit from this treatment," says Louis Silberman, CEO, National Laser Institute Med Spa.
Medical grade chemical peels, like the PCA Chemical Peel, allow deeper layers of fresh skin to be revealed. There is no downtime with the PCA Chemical Peel — you'll leave your appointment with a healthy glow and able to carry on with your regular activities. Monthly treatments can correct skin tone and rejuvenate the look of aging skin making the dullest complexions glow. An added benefit is the PCA Skin Chemical Peel is safe for all skin types.
After Karen's skin peeled and healed, we provided her with an expert Botox Brow Lift to open up her eyes.
"After my first few visits, I started to see a dramatic change in my skin. It didn't happen over night- but I definitely look and feel better than I have in years," says Karen.
Karen has now received a series of PCA Skin Chemical Peels, and her skin is soft, glowing, and has fewer fine lines and wrinkles. She uses PCA Skin for her at home skincare regimen which has also dramatically improved the tone and texture of her complexion. Karen continues to get Botox every three months and has also had a few radio frequency skin tightening treatments on her face and neck.
"I love how the radio frequency skin tightening on my face and neck has improved my wrinkles! I'm thinking about trying Voluma to add more volume to my cheeks. I'm so happy that I don't have to put up with my old wrinkles!" says Karen.
Anti aging over 60?  Time, the sun, and lack of prevention can take its toll on your skin. If you want to look less weathered and worn, it's never too late to correct and protect your skin. 
The National Laser Institute is the premier anti-aging academy and private med spa in North America for over a decade.  We train physicians and nurses and laser technicians from all over the world in revolutionary medical aesthetic technologies including laser, IPL, and cosmetic injectable treatments.
Now you can get luxury treatments without luxury pricing! Visit our private med spa to receive your customized anti aging skincare plan.  Our PCA Chemical Peel treatment is only $195 per treatment area from the experts that teach doctors, nurses and laser technicians!
You can trust our dream team to create your dream results using the Gold Standard in innovative aesthetic techniques. Call 800-851-0969 or click here to schedule your free consultation. It's our pleasure to partner with you to achieve your skincare goals.
Anti Aging Over 60?  It's never too late to turn back the hands of time with non invasive anti aging skincare at the National Laser Institute Med Spa! We are dedicated to helping you discover the younger, healthier and more beautiful you – from the inside out.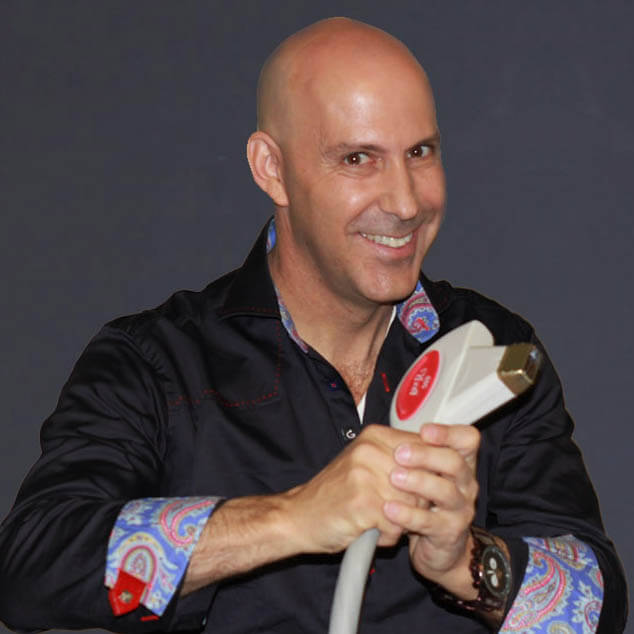 Louis Silberman
Louis J. Silberman is the CEO and Co-Founder of National Laser Institute, the pioneer of the medical aesthetics training industry and one of the largest educators in the country.