Does Makeup With SPF Protect?
If you use makeup with SPF, you are probably relieved that you can protect your skin without having to layer on the sunscreen beneath your makeup. It's a simple one-step process made easy as cosmetic brands have added sun protection to your favorite makeup primers, concealers, powders and foundations.
Cosmetic manufacturers are wise to add SPF to their products, and have done so because 70% of women don't wear sunscreen every day.  This untapped market can now enjoy the safety that makeup with SPF will afford their skin by protecting them from the dangerous UV burning and aging rays. But is your makeup with SPF strong enough to actually protect your skin?
Does Makeup With SPF Protect?
Unfortunately, makeup with SPF isn't enough to protect your young, healthy skin from aging due to sun rays.
Applying the right SPF is the best anti-aging action you can take for your skin on a daily basis. After all, sun damage is the number one cause of visible aging – wrinkles, fine lines and dark spots. Simply put, makeup with SPF will provide some coverage, you just won't be able to apply enough to get the full benefits.
Makeup with SPF just doesn't do the full job of protecting your skin on its own. Applying a light layer of a broad spectrum SPF sunscreen before you apply your makeup will ensure that your skin is protected from the sun's aging effects as you go about your daily errands.
Sunscreen should be the final step in your daily care regimen in the morning after cleansing, toning, and using any corrective serums or creams. If you want, you can follow up by applying your makeup with SPF, including products that contain additional SPF.
A simple additional step makes all the difference.
The amount of SPF in your foundation is not the same as you will get in a sunscreen. Also, the products applied on your face will begin to wear off as you unknowingly touch your face throughout the day, doing things like blowing your nose or simply resting your head in your palm. As the products wear off, your skin is left more vulnerable to UV rays from the sun. By applying sunscreen with an SPF of at least 30 before putting on your makeup with SPF, your skin will be adequately protected throughout the day.
It is important to cover any exposed skin on your face, neck, and chest with sunscreen. When you're preparing for a full day in the sun, a shot glass worth is recommended to cover the entire body — head to toe. For the best protection and results, apply sunscreen every day, year-round, in every type of weather at least 15 minutes before leaving the house.
With the right SPF, you can wave goodbye to an additional moisturizer in your daily regimen. For those who haven't made sunscreen a daily habit yet, instead of adding another step to your daily skincare, you can just replace the lotion you've been using, which does not contain SPF, for a hydrating sunscreen.
The National Laser Institute is the premier anti-aging academy in North America.  We train students from all over the world in revolutionary medical aesthetic technologies including laser, IPL, and cosmetic injectable treatments.
Discover the new you at the National Laser Institute Med Spa.  Trust our certified physicians, nurses, aestheticians and laser technicians to create your dream results using the Gold Standard in innovative aesthetic techniques.
Visit our anti-aging academy for deeply discounted rates on treatments or receive your treatment in our med spa by the experts that teach doctors, nurses and laser technicians privately. Become a beauty insider and reserve your appointment now! Call 800-851-0969 or click here.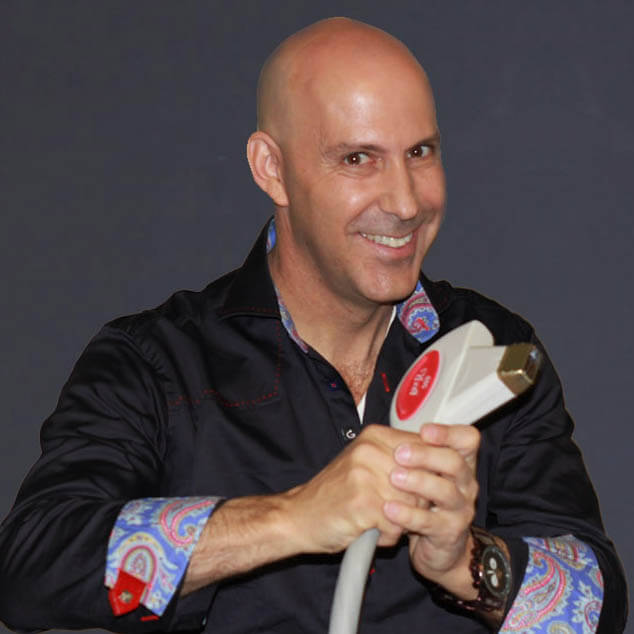 Louis Silberman
Louis J. Silberman is the CEO and Co-Founder of National Laser Institute, the pioneer of the medical aesthetics training industry and one of the largest educators in the country.