April Specials

April Specials  
Spring has officially sprung and with it comes amazing April Specials from The National Laser Institute and Medical Spa. These are limited time offers so be sure schedule your appointment and complimentary consultation today! In addition, our facility provides only the best when it comes to laser and injectable treatments.
Enter To Win a Free Syringe of Cosmetic Filler
With the purchase of one underarm Laser Hair Removal treatment, you will be entered to win a free syringe of Cosmetic Filler. At The National Laser Institute, our industry-leading medical spa exposes your hair follicles to pulses of laser light. This heat targets the melanin in your hair, destroying the follicle. Furthermore, current hair is removed and future growth is considerably thinner and lighter. Therefore, you can say goodbye to constantly purchasing razors, electric shavers, lathers, shaving creams, and brushes. Also, you can be glad to be rid of bumps, knicks, and razor burn.
Buy One Get One 50% Off Coolsculpting 
Coolsculpting is the number one most requested body contouring procedure in the world. People everywhere are toning down their figures and attaining their desired shape. Celebrate your body from every angle with this state-of-the-art non-surgical procedure and see what everyone is raving about.
Target Areas
•Double chin
•Love handles
•Inner thighs
•Stomach
•Arms
This FDA-approved treatment uses a safe handheld device to target, freeze, and destroy fat cells. Coolsculpting locates the fat below the surface of the skin and eliminates it. In addition, there is no downtime, incisions, or going under the knife with this body contouring treatment. Coolsculpting removes stubborn fat in those hard to lose areas. It especially helps eliminate fat that is resistant to diet and exercise. These April Specials just can't be beaten!
50% Off Anti-Aging Skin Rejuvenation
Not only is our Anti-Aging Skin Rejuvenation highly effective, it is also safe, allowing you to fully enjoy beautiful results. This treatment is excellent for fine lines and wrinkles. A radiofrequency technology is used to boost collagen while improving your skin tone, texture, skin laxity, and even scars.
Furthermore, it provides superior resurfacing results with a fraction of the downtime. Profractional Therapy partially ablates the skin and sends energy deep below the surface layers to stimulate collagen production. Because the treatment is only partially ablating the top layer of skin, you get all of the collagen-producing benefits without a ton of downtime.
The National Laser Institute
To find out more about the products and services that would be best suited for your skin, please call us at 800-851-0969 or click here for your complimentary consultation. Furthermore, the staff at the National Laser Institute Med Spa are experts who train doctors, nurses, and laser techs from around the world on how to perform laser and injectable treatments. For the most naturally beautiful results schedule our April Specials today.
SaveSave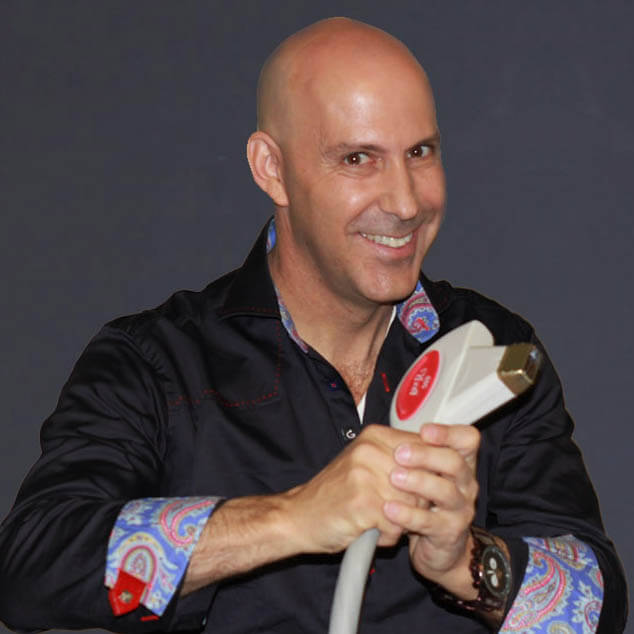 Louis Silberman
Louis J. Silberman is the CEO and Co-Founder of National Laser Institute, the pioneer of the medical aesthetics training industry and one of the largest educators in the country.