San Fransisco Offers

San Fransisco Offers
April 24th through May 1st, we will be extending exclusive San Fransisco Offers to all of our Golden City Gals! From anti-aging and boosted collagen production to smooth and clear skin, The National Laser Institute wants you to look and feel your most confident. Check out the latest medical aesthetic treatments we will be bringing right to you. Call to secure your appointment today!
Laser Hair Reduction—$25
Laser Hair Reduction is achieved by first targeting the melanin in the undesired hair. As soon as the hair is identified, a light of energy and heat is sent down to the follicle to destroy it. By destroying the hair follicle itself, you are preventing further hair from growing. Therefore, this treatment leaves your body feeling silky smooth and hair free!
Popular areas to receive this procedure are the underarms, bikini line, legs, back, and upper lip.
Photofacial Skin Rejuvenation—$25
With all the skin care procedures out there today, it can be tricky to know which one will best benefit you and your skin type. If you are desiring a more even skin tone as well as improved skin structure, then a Photofacial may be exactly what you are needing.
Photofacials, also known as IPL, work to repair and rejuvenate your skin. This popular laser treatment uses light to treat the deeper layers of the dermis, which stimulates collagen and eliminates blemishes on the surface. Furthermore, this helps to improve your overall complexion resulting in radiant and youthful looking skin.
Skin Tightening—$25
With Skin Tightening a cosmetic light is used to place heated energy into the skin to produce maximum, anti-aging results with no downtime. Multiple wavelengths of light and radiofrequency treat the skin, promoting collagen and elastin production. Over time, your skin will be rejuvenated as your collagen is enhanced, revealing tighter and younger looking skin.
Laser Tattoo Reduction—$25
Unwanted ink is not as hard to remove as it once used to be. Thanks to the latest breakthroughs in laser technology, we are able to eliminate unwanted tattoos. This revolutionary procedure diminishes your ink without leaving scars. Laser Tattoo Reduction is a state-of-the-art treatment that can help you take back control of your skin.
eMatrix Skin Rejuvenation—$99
eMatrix Skin Rejuvenation is a safe and effective, resurfacing treatment that boosts collagen at the source. With targeted energy, we are able to reach the deeper layers of the skin without affecting the surface layers. By treating the skin from the inside out, your results will be similar to that of the more aggressive and invasive procedures. Your skin will become tighter, firmer, and brighter. Experience these remarkable results in the reducing of wrinkles, scars, and stretch marks.
CO2/Fractional Skin Rejuvenation—$299
CO2/Fractional Skin Rejuvenation is a hybrid device offering ablative and non-ablative wavelengths to maximize your skin rejuvenation in a single treatment. The combination of these dual functions will provide you with even more dramatic results. This energy along with customizable settings ensures optimal rejuvenation results for your skin and complexion.
Microneedling and PRP—$250
Microneedling and PRP is one of the latest anti-aging procedures that is taking the beauty world by storm. It is actually two treatments in one for double the results. Also, this collagen induction therapy is proven to help with skin rejuvenation, acne scarring, and dark circles under the eyes.
Feminine Rejuvenation—$499
Feminine Rejuvenation is a quick and simple treatment that requires no post-procedure care or downtime. Our Feminine Rejuvenation procedure non-invasively generates new collagen in your intimate areas. Therefore, enhanced collagen growth will naturally rejuvenate, tone, and tighten your feminine tissue.
Botox— $6.99 per unit and Dysport— $2.70 per unit
Botox eliminates current wrinkles, prevents new ones, and even possesses anti-migraine side effects. However, if you have yet to experience what it is like to look and feel younger using Botox or Dysport Injections our San Fransisco offers are here you for!
PRP Injections—$199
PRP works by drawing a small sample of blood, then separates your platelets from the other cells. The platelet-rich plasma is injected back into your skin for a regenerative effect on your complexion. PRP Injections are shown to begin soft tissue healing, thereby reducing wrinkles and blemishes. Furthermore, using your very own plasma is one of the most efficient and safest ways to restore your skin.
Cosmetic Fillers—$249 starting at/per syringe
Enhance Your Beauty with Dermal Fillers at The National Laser Institute and Medical Spa. Injectable fillers require no downtime and no surgery! Different types of fillers can either diminish the appearance of wrinkles, plump your lips, or fill facial hollows. However, it all depends on what your goals and desires are!
Voluma—$549
These injectables add volume and shape to the mid-face region. Giving your cheeks and cheekbones a more full and lifted appearance. Also, Voluma is the longest lasting filler and can provide results for up to two years! In addition, the fillers are bound cross-linked together for a softer more natural appearance.
Kybella—$595
Kybella is comprised of deoxycholic acid, and it's the only FDA-approved injectable treatment that targets, contours and eliminates the fat cells under the chin without surgery, anesthesia, or scarring. Therefore, Kybella improves the look of moderate to severe submental fullness, also known as a "double-chin", which in the past, could only be removed with liposuction or invasive surgery.
The National Laser Institute
Visit us at The Marker San Fransisco at 501 Geary St. San Fransisco, California 94102. It is never too late or too early to start achieving and working towards your dream appearance. For booking, questions or further inquiries please do not hesitate to give us a call. Furthermore, we look forward to assisting you on your journey to beautiful skin with these San Fransisco Offers.
SaveSave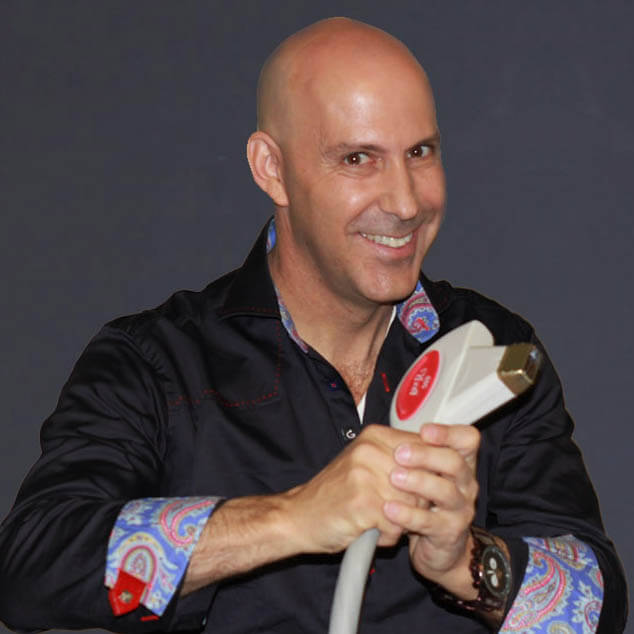 Louis Silberman
Louis J. Silberman is the CEO and Co-Founder of National Laser Institute, the pioneer of the medical aesthetics training industry and one of the largest educators in the country.