Arizona Tattoo Removal
Laser tattoo removal treatments have been on the rise as one of the most popular cosmetic laser treatments. There was a 32% growth last year in those who gained laser tattoo removal treatments. One of the reasons why we offer laser tattoo removal is because clients are always seeking the latest and most advanced beauty treatments, and laser tattoo removal happens to be a large player in the game. 
NLI Med Spa in AZ offers tattoo removal treatments that are customizable for both your skin and tattoo type. We recognize that no two clients will ever be the same, which is why we sit down and consult with you in order to learn everything we can about your tattoo and your skin.
Laser tattoo removal works by using our advanced Q-Switched laser technology. This laser is unique in that is able to target only your tattoo without harming any of your surrounding skin. When the laser is fired, it emits light and energy that your tattoo then absorbs. Once absorbed, the energy is able to break down your tattoo into microscopic pieces that are safely flushed out of your body through your lymphatic system. The result provides clear, flawless skin.
As the leader in the medical aesthetics industry, we often get asked a ton of questions regarding this treatment in particular. Our experts have worked to answer some of the most frequent questions for you about tattoo removal below!
Laser Tattoo Removal FAQs
Does laser tattoo removal hurt?
It depends on your pain tolerance, but it is not the most comfortable treatment. The good news is that it doesn't take long to perform and we offer numbing services before your treatment.
How long will my treatment take?
Between 2-10 minutes (depending on tattoo size). Your consultation will take somewhere between 10-15 minutes beforehand!
When will I see results?
In 4-10 treatments you should see completely clear results.
Who performs my laser tattoo removal treatment?
Our laser technicians will provide you with your laser tattoo removal service within our luxury medical spa setting.
About NLI Med Spa
We are the leader in the medical aesthetics industry and have been in this market for many years. We are dedicated to providing quality cosmetic services. To learn more about tattoo removal AZ locations or NLI Med Spa, please call 480.290.7333.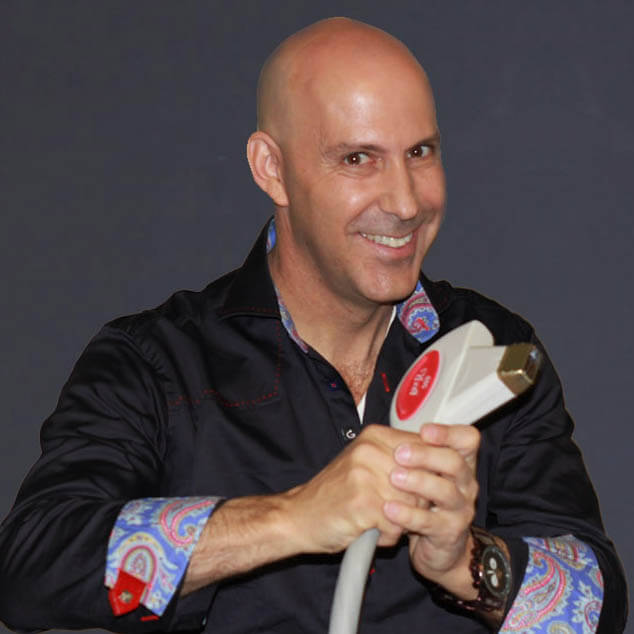 Louis Silberman
Louis J. Silberman is the CEO and Co-Founder of National Laser Institute, the pioneer of the medical aesthetics training industry and one of the largest educators in the country.