Ask an expert: Client Services Manager Ashlee Penix on Photofacial Treatment Safety
Every once and a while we feature a common question we receive and provide you with an answer from a resident skincare expert here at National Laser Institute Med Spa.  We have our Client Services Manager, Ashlee Penix, here with us today and she has answered a question many of you may be curious about.
Ask an Expert: Client Services Manager Ashlee Penix on Photofacial Treatment Safety
Question: Why do your customer service representatives ask what my ethnicity is when I called in to book a photofacial treatment?
Answer: This is a great question!  Photofacials turn back time, at least from the perspective of your skin. Using a series of light pulses emitted over various wavelengths, photofacials make skin appear younger. The photofacial treatments improve the visible effects of sun damage; reduce the appearance of acne scars, large pores and dark circles around the eyes; and improve the appearance of skin where you have fine lines and wrinkles. The procedure is convenient, the results are immediate and no hospitalization is required, but there are some risks involved.
Photofacials treatments are designed to pull dark or damaged pigmentation from the skin. If you have any type of pigment or color within your skin naturally the photofacial treatment could actually pull your good pigment which would actually leave your skin with hypo-pigmentation marks or loss of color which unfortunately you can never get back. The laser cannot tell the difference between sun damaged skin or the good pigmentation within your skin. This is again why we know it is only safe for extremely light skin types.
Since we are also a training facility, many of our treatments are done by technicians in training.  Therefore, we always error on the side of caution. This is why we do pre-consultation questions over the phone to ensure not only your safety but also to guarantee our students will have models to work on. We screen our clients over the phone because we have your best interests in mind, especially when it comes to safety as that is our number one priority. We would hate for you to drive all the way to our facility only to be turned away because our licensed technicians have the final say in qualifying you as a candidate for treatment or not. Our licensed technicians have 10+ years of experience and if you were to come to one of our locations in Arizona or Texas these professionals are also able to treat you in a private setting.
However, we do have several other treatments that we can treat any skin type with like eMatrix which is great for melasma or eLight which is great for skin tightening. Additional treatments that are fine for most skin types include chemical peels, microneedling, laser hair removal, tattoo removal, Velashape, and Quantashape.
National Laser Institute is the premier anti-aging academy in North America.  We train physicians and nurses from all over the world in revolutionary medical aesthetic technologies including laser, IPL, and cosmetic injectable treatments.  Trust our certified physicians, nurses, aestheticians and laser technicians to create your dream results using the Gold Standard in innovative aesthetic techniques.
We invite you to visit our anti-aging academy for deeply discounted rates on treatments or receive your treatment in our med spa by the experts that teach doctors, nurses and laser technicians privately. Become a beauty insider and reserve your appointment now!  To learn more about National Laser Institute Med Spa, call 800.574.8377 or click here and receive your complimentary consultation.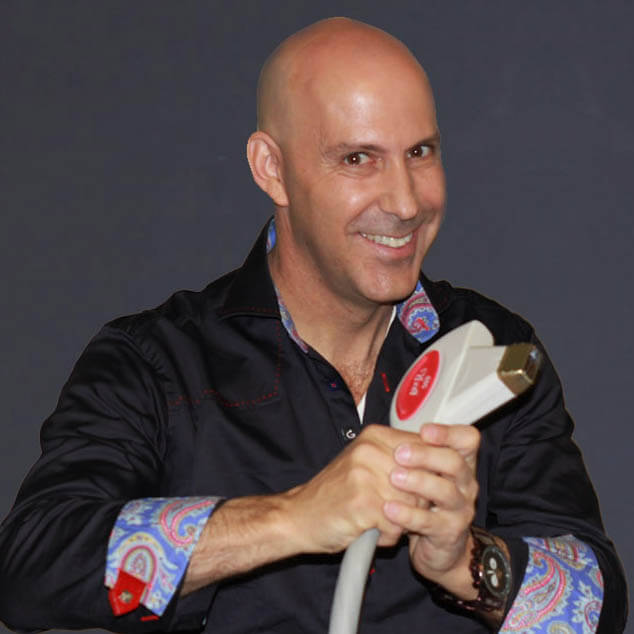 Louis Silberman
Louis J. Silberman is the CEO and Co-Founder of National Laser Institute, the pioneer of the medical aesthetics training industry and one of the largest educators in the country.