Get Hot For Your Summer Crush
Summer will soon be over.  But there's still time to get hot for your summer crush!  When it comes to attracting your summer crush, you might think it's all about having a perfect body. A surprising 75% of men feel quite the opposite.  Based on this surprising research, should you put your best face forward?
According to the article Top 10: Proven Traits Men Desire In Women on askmen.com, the battle of the sexes is based on distinct strategies to triumph in the mating game.  We are programmed to find certain biological and psychological traits attractive in our future mates. In a research study done at the University of Texas at Austin, the number one thing men look for in a short term fling is a good body.  While the number one attribute men find most important when pursuing a serious, committed, long-term relationship, is a pretty face!
Get Hot For Your Summer Crush
This study may shed light on why women spend significantly more time primping their faces by applying makeup and anti-aging products than they do on their bodies.  Have you been taking enough time to take care of your most valuable physical asset when it comes wooing your summer crush?  We have good news: your skin-care regimen doesn't have to cost an arm and a leg.
We've got the insider secret on how you can get beautiful effective skincare for less and achieve a lasting return on your investment!  At National Laser Institute, you get the same luxury treatments you would get from any luxury med spa around the world, but without paying luxury prices. For the cost of one treatment at other luxury spas, you can knock two or three treatments off your skin care wish list at National Laser Institute!  And that's real value!  We invite you to call 800.574.8377 or click here for your complimentary consultation.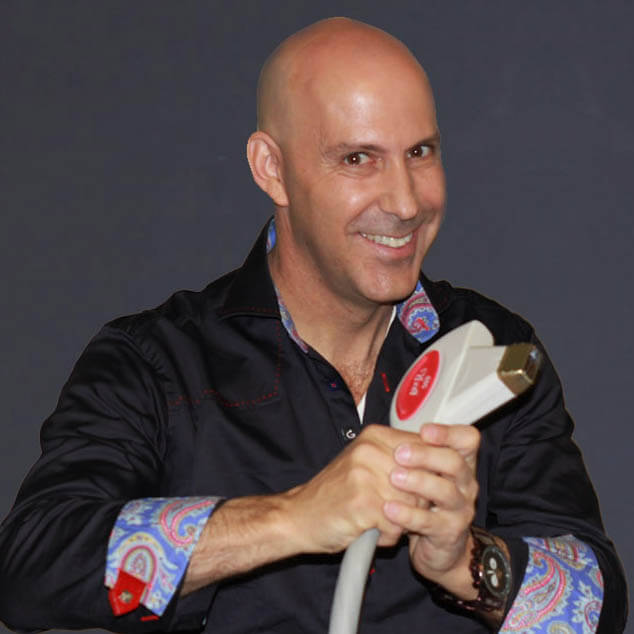 Louis Silberman
Louis J. Silberman is the CEO and Co-Founder of National Laser Institute, the pioneer of the medical aesthetics training industry and one of the largest educators in the country.