AZ's Trusted Laser Tattoo Removal Facility at NLI Med Spa
Your skin is the largest organ your body has, so when it comes to tattoo removal you want to be sure your skin is in the best possible hands. NLI Med Spa offers laser tattoo removal treatments with professional laser technicians within our luxury medical spa setting. We not only offer you tattoo removal treatments, but a full consultation to determine your skin concerns, sensitivity, and goals in order to provide you with the best treatment plan possible.
Laser tattoo removal is a treatment that has come into the media in recent years, but it has also received major technological advancements within the last decade. Many laser devices are FDA cleared and only target the ink within the skin, which means your surrounding skin is left unharmed. Over the last few years, laser tattoo removal has grown to become a popular way to remove unwanted tattoos.
NLI Med Spa offers tattoo removal AZ locations and is open 7 days a week. To learn more about our methods and laser tattoo removal, read on.
Expert Tattoo Removal Treatments
At NLI Med Spa, we make sure you're in the best hands possible. We have experienced laser technicians who will provide you with customized treatments. We don't want anyone to leave unhappy, so we explain our laser tattoo removal process, your treatment plan, and evaluate your skin and tattoo type in detail in order to provide you with the most comfortable and tailored tattoo removal treatments.
How Laser Tattoo Removal Works
At NLI Med Spa, we used state-of-the-art Q-Switched laser technology for your laser tattoo removal. Q-Switched lasers are some of the best because they only target your tattoo ink and do not damage your skin.
The laser tattoo removal process works first by cleaning the area where the tattoo is. Then the Q-Switched laser targets your ink color within your skin. Light and energy are released from the laser upon firing, and that energy is absorbed into the ink. Then, that same energy is capable of breaking your tattoo pigment down into microscopic, fractionalized pieces. Your tattoo ink is then flushed out through your body's lymphatic system and as a result, your tattoo fades and disappears.
Laser Tattoo Removal FAQs
How many treatments do I need?
It depends on each person. Some people need 4 treatments, and some need 10 or more. It also depends on the quality of skin that was used in your tattoo.
Does laser tattoo removal hurt?
People haven't described it as the most comfortable experience, but we do offer numbing cream to make your treatment comfortable.
Can your lasers remove my tattoo color?
Yes, but remember that some tattoo colors are easier to remove than others.
Are there any side effects?
Redness, swelling, and blistering may occur. Hypopigmentation is rare, but it's important to tell your laser technician if you have a history of hypopigmentation before treatment. If any of these side effects do occur, you may apply a gentle ice pack to the area, keep treated area out of the sun/hot water, and keep area clean.
Tattoo Removal AZ Locations
NLI Med Spa offers tattoo removal AZ locations in Scottsdale for a fraction of the retail cost! Trust you skin with our laser experts and see why NLI Med Spa is one of the leaders in the medical aesthetic industry. To learn more about NLI Med spa or tattoo removal AZ, please call 480.290.7333.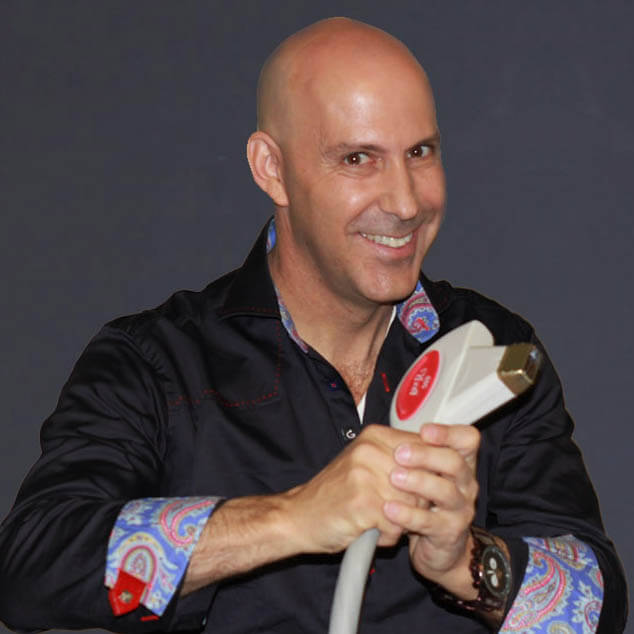 Louis Silberman
Louis J. Silberman is the CEO and Co-Founder of National Laser Institute, the pioneer of the medical aesthetics training industry and one of the largest educators in the country.