RF Skin Tightening
Whether you choose to believe it or not, shift happens. Facial skin shifts and sags downward with age. To prevent, correct and protect your skin from sagging, get RF Skin Tightening with eMatrix!
RF Skin Tightening uses Radiofrequency (RF) energy to non-surgically tighten the early signs of loose or sagging skin. This treatment is ideal for those people who want to avoid surgical procedures like a facelift to tighten their skin.
"RF skin tightening has expanded over the past several years, with many new devices appearing on the market that utilize radiofrequency (RF) energy to effectively tighten and rejuvenate the skin. At the National Laser Institute Med Spa we use the best radio frequency energy technology.  It's called eMatrix," says Louis Silberman, CEO, National Laser Institute.
What's unique about eMatrix? It can be used on all skin types without risks of hyper-pigmentation. RF skin tightening interacts with the skin to produce a thermal change to tighten it and induce collagen production. 
If you want to know what to expect during your treatment, continue reading and we'll show you!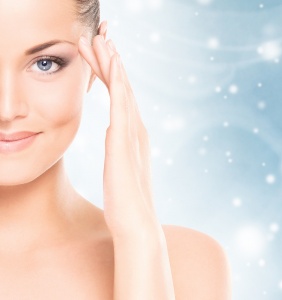 RF Skin Tightening With eMatrix 
We start by massaging a cool gel onto one side of your face. We then use our radio frequency eMatrix system which consists of heated conductors. The device is gently passed over the surface of your skin.  
"It's actually relaxing—and when your technician is finished with the first half of your face you will be surprised to see that the treated skin will become subtly, but noticeably, more taut," says Silberman.
RF skin tightening works as our eMatrix system creates micro thermal zones and leaves the healthy skin around the zones untouched for rapid healing. Not only does our eMatrix system deliver RF energy deeper, it offers a fast recovery. Mild to moderate treatments can be tailored to your individual needs and skin concerns.
"Even with a single treatment, you will see immediate visible improvement in texture, glow and photo damage. Tightening and collagen production takes time to build so we recommend a series of treatments," says Silberman.
For tightening and reduction in fine lines and wrinkles, your best results will be revealed about 2-3 months after your treatment. We usually recommend 3-6 treatments about 4-6 weeks apart for optimal correction. 
Because this treatment is only partially ablating the top layer of skin, you get all of the collagen-producing benefits without a ton of downtime. Within 2-3 days you will notice your skin become slightly darker and it will flake off naturally. After you have fully healed from your treatment you will notice an immediate improvement in overall texture and tone of your skin
Shift happens. If you have been thinking about fighting sagging skin with RF Skin Tightening, call the experts at the National Laser Institute Med Spa. The National Laser Institute is the premier anti-aging academy and private med spa in North America, and we have been helping our client to look and feel their best for over a decade.
What makes us unique? We train physicians and nurses and laser technicians from all over the world in revolutionary medical aesthetic technologies including laser, IPL, and cosmetic injectable treatments. We invite you to visit our anti-aging academy for deeply discounted rates, or you can visit our private med spa to receive your treatments from the experts that teach doctors, nurses, and laser technicians how to perform body contouring and laser treatments.
You can trust our dream team to create your dream results using the Gold Standard in innovative aesthetic techniques.  Please call us at 800-851-0969 or click here and we can get you scheduled. It's our pleasure to partner with you to achieve your skincare goals with RF skin tightening.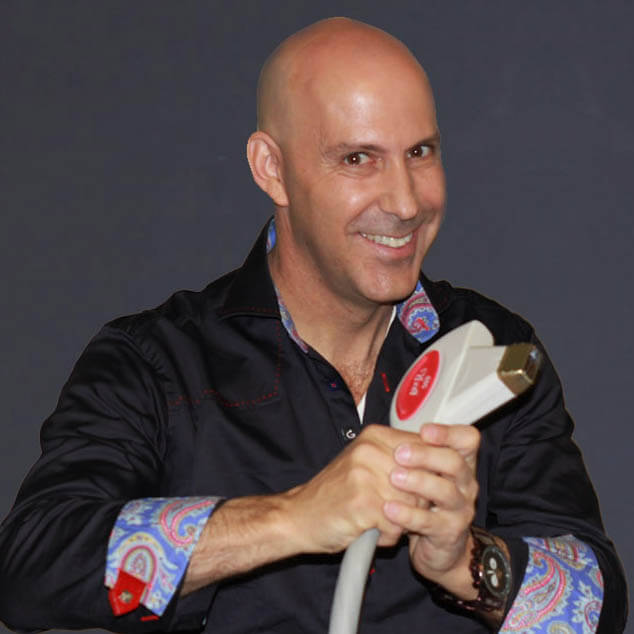 Louis Silberman
Louis J. Silberman is the CEO and Co-Founder of National Laser Institute, the pioneer of the medical aesthetics training industry and one of the largest educators in the country.