How to Become a Botox Model: Botox Modeling 101
Have you ever thought about becoming a Botox model? My friend Michele may be a grandmother, but she sure doesn't look like it.  That's because Michele is a model for our esthetician courses here at the National Laser Institute where we teach medical professionals how to perform anti-aging procedures.  Michele has been modeling at the National Laser Institute for seven years, as dentists, doctors and other medical professionals learn how to perform skin treatments that were once out of reach for the average person, and were seemingly reserved for the rich and famous living in Beverly Hills.
During the courses treatments such as Botox, dermal fillers and laser treatments are administered to the models. The models get deep discounts for the procedures, which help them maintain their celebrity style treatments. "While I am a woman of a certain age, nobody I speak to can believe my age.  They always say I must be younger and they are amazed," Michele admits.
How to Become a Botox Model: Botox Modeling 101
Would you like to receive esthetic treatments for less by becoming a model for our courses?  The National Laser Institute is North America's leading center for cosmetic lasers and medical esthetics.  We are equipped with the world's top laser machines, technologies and products. Clients of our spa come from not only Phoenix and Dallas, but also across the United States because of our advanced reputation for performing expert treatments and producing expert results. Our physicians, nurses, aestheticians and certified laser technicians treat each one of our clients and models with the utmost professionalism, courtesy and kindness.
At the National Laser Institute, you'll find that medical esthetics is our passion, and client care is our obsession! We are dedicated to helping you discover the younger, healthier and more vibrant you – from the inside out – and encourage you to educate yourself on the many successful treatments made available to you here.  As an esthetic course model, you will receive many of our treatments at 70-80% below the average cost you would pay at other luxury medical spas around the globe.
To find out what product or service would be the best fit for your skin, call 800.851.0969 or click here and receive a free consultation with one of our expert skin care specialists to determine which procedure would be the best fit for your skin.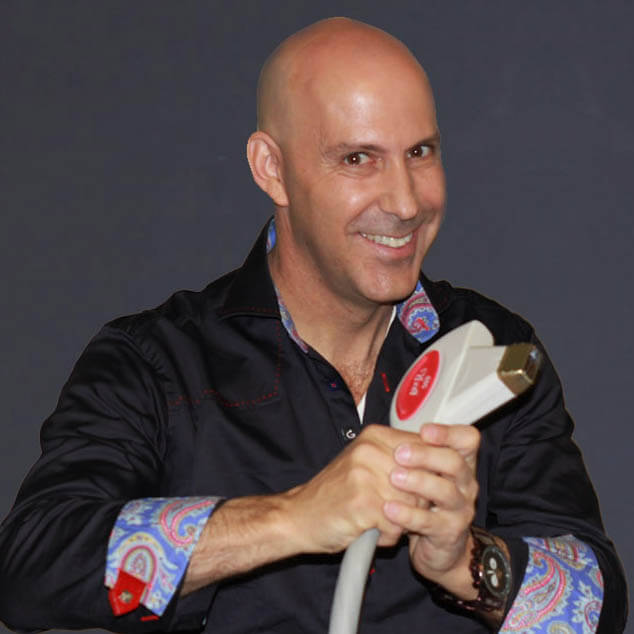 Louis Silberman
Louis J. Silberman is the CEO and Co-Founder of National Laser Institute, the pioneer of the medical aesthetics training industry and one of the largest educators in the country.