New Referral Rewards Program: Free Botox or Laser Treatment!
Has Botox has become a secret staple in your beauty maintenance routine? Is it something as essential as keeping your mani-pedi and those buttery highlights in your hair, but you're doing it on the down low? Don't keep it a secret any longer. Tell all your friends, hold hands, and jump on the Botox bandwagon together!
WHEN YOU REFER A FRIEND
 YOU GET TO RECEIVE
 A COMPLIMENTARY BOTOX® COSMETIC OR LASER TREATMENT!
You share just about everything with your BFF. Now when you refer a friend, you will get 20 units of Botox for free OR a free laser treatment!  Need some time to think about it? Well, consider this: friends don't let friends get wrinkles! The National Laser Institute Referral Rewards   program is an exciting, new program that rewards our clients for referring their friends to try their favorite anti-aging treatments.  Girl time has never looked better: hit the spa with your BFF and you'll look better together
National Laser Institute is leading the anti-aging revolution as the premier educational facility in the country, training physicians, nurses from all over the world in advanced medical aesthetic technologies including laser, IPL, and cosmetic injectables. Visit our training institute for   deeply discounted rates on treatments or receive your treatment in our med spa by the experts that teach doctors, nurses and laser technicians privately.
Your skin will greatly benefit from the right injectable treatment. Our experts always take time in answering your questions to determine which treatment is best for each individual. We would be glad to answer your questions personally. The National Laser Institute offers non-obligation consultations. To find out what product or service would be the best fit for your skin, call 800.574.8377 or click here and receive a free consultation with one of our expert skin care specialists.
Restrictions: Referral clients must receive their initial treatment before any complimentary services are rendered. The complimentary service can only be redeemed in the same setting as the new referral. For example: if the new client goes into our training facility, the complimentary service will also be performed in the training facility. Non-refundable, non-transferable. Up to 20 units.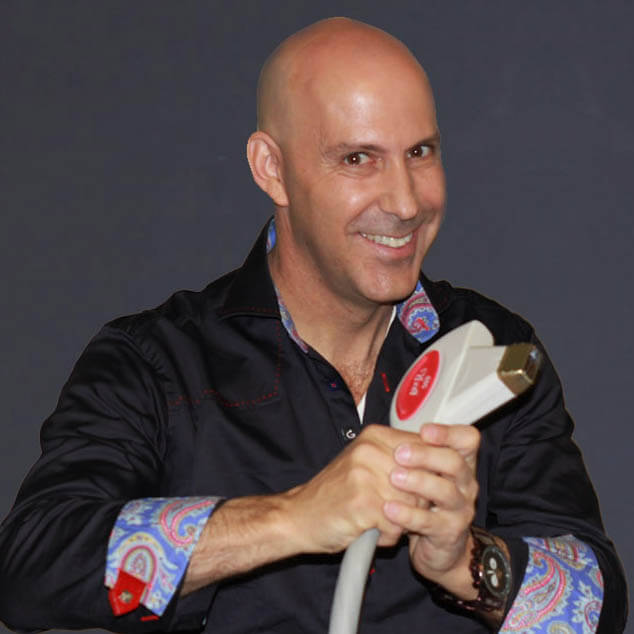 Louis Silberman
Louis J. Silberman is the CEO and Co-Founder of National Laser Institute, the pioneer of the medical aesthetics training industry and one of the largest educators in the country.