Best Holiday Quick Fixes for Radiant Skin
As the holidays grow closer, more and more people tend to seek out noninvasive, cosmetic treatments. With many family functions and celebrations arising during this time of year, people want to gain a rejuvenated and youthful appearance.
"Botox is definitely the most popular," says Ashlee, Client Services Manager at NLI Med Spa. "Dermal fillers are, too. These are both treatments that provide fast results with no downtime, so the demand is high."
NLI Med Spa is a leading medical spa in Scottsdale that offers a variety of noninvasive skincare treatments performed by professional laser technicians and expert medical professionals. They see an influx of clients during the holiday seasons for those wanting a refreshed appearance.
"Oxygen facials are great treatments before big events," says Louis Silberman, Founder of NLI Med Spa. "They give skin a glowing, flawless appearance. Teeth whitening is also popular–especially people gearing up for holiday photos."
Other skincare services, like laser hair removal, are also sought after during the fall and winter months. Many laser treatments can only be safely completed if the client hasn't had recent sun exposure. Sunbathing and tanning are a no go. There's a shift after summer where clients avoid laying out because of the change in weather, so they'll come in for treatments. Other clients want to rid sun damage that may have happened in those summer months.
"Photofacials do a wonderful job erasing sun damage, dark marks, age spots, and other imperfections," Silberman says.
For those considering fast fixes to enhance features like lips, cheeks, and volume restoration, dermal fillers are the best way to go. But if injectables aren't your style, radiofrequency treatments help tone and tighten skin. eMatrix is one example that NLI Med Spa offers that gives dramatically youthful results.
For your quick holiday beauty fixes, visit NLI Med Spa. Learn more or book your appointment by calling 800-851-0969.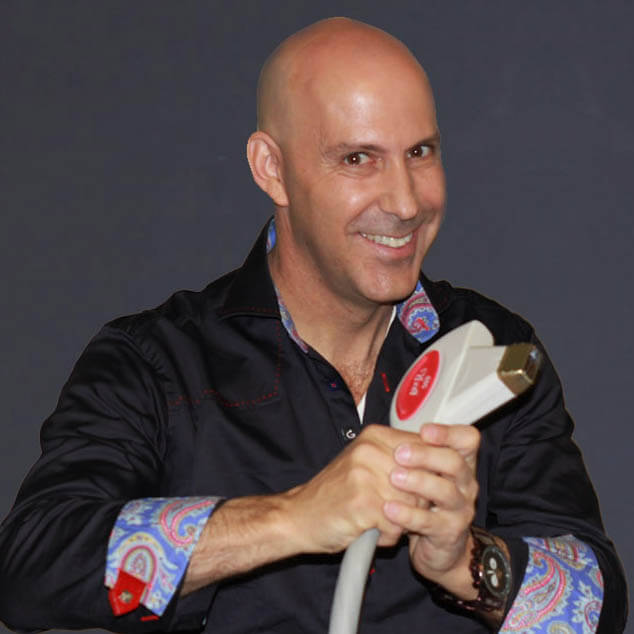 Louis Silberman
Louis J. Silberman is the CEO and Co-Founder of National Laser Institute, the pioneer of the medical aesthetics training industry and one of the largest educators in the country.