Laser Hair Removal vs. No No and Tria
There are many ways to remove unwanted hair. You may have heard of laser hair removal or even products like the No No or Tria. With so many options, it may be hard to know which direction to take.
The No No laser hair removal product is designed for DIY laser hair removal at home. But according to Amazon, there are over 300+ negative, 1-star reviews toward this product. Some even call it a "self-torture device" that "doesn't work." There are also over 180+ formal complaints filed with the Better Business Bureau website for No No. With your skin being the largest organ on your body, it's in your best interested to provide it with quality treatments.
The Tria, although with so-so mixed reviews, is another at home laser hair removal DIY device. One of the biggest complaints for this device is that it isn't strong enough to remove unwanted hair. But let's be honest. Even if it was strong enough, would you trust yourself not to harm yourself with it? Chances are you're not a professional laser technician.
Certified laser hair removal technicians spend weeks of training to become professional laser techs. They attend a medical aesthetics school where they learn important information, like the Fitzpatrick scale, laser safety, equipment settings, tissue and skin interactions, and much more.
When you receive laser hair removal at a medical spa, you're receiving treatment from professionals who understand the advanced technology and how it interacts with your skin specifically to give you the best results possible. Before treatment, a laser tech will get to know a bit about your health and skincare background before tailoring the cosmetic laser settings to safely treat you.
There are are some things you should just leave to professionals, and one of them is laser hair removal. National Laser Institute Medical Spa offers quality, professional laser hair removal treatments in a luxury medical spa environment.
"The same experts who give you laser hair removal treatments are the same ones who teach physicians, nurses, and aestheticians how to safely and effectively do laser procedures," says Louis Silberman, CEO and President of National Laser Institute.
Laser technicians and medical aesthetic experts at National Laser Institute Medical Spa have been teaching and providing services like laser hair removal for over a decade. They are experts in this field and know exactly how to provide you with safe, effective results.
If you're interested in booking a treatment with National Laser Institute Medical Spa or learning more, simply call 800-851-0969.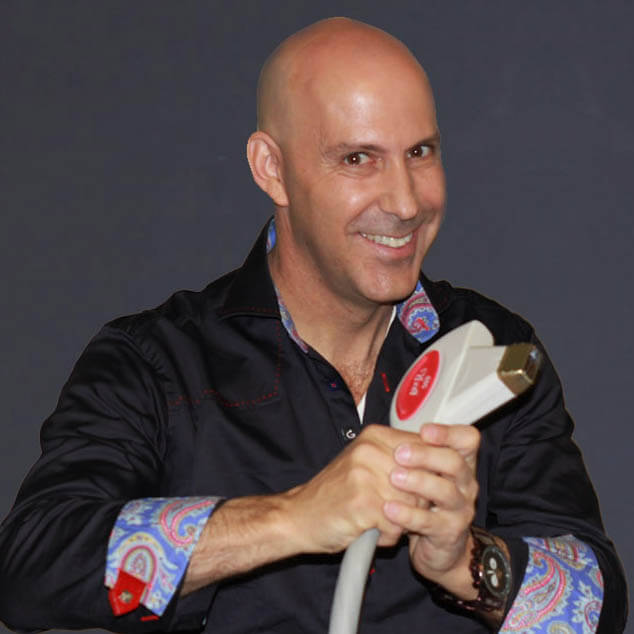 Louis Silberman
Louis J. Silberman is the CEO and Co-Founder of National Laser Institute, the pioneer of the medical aesthetics training industry and one of the largest educators in the country.