Black Friday Specials!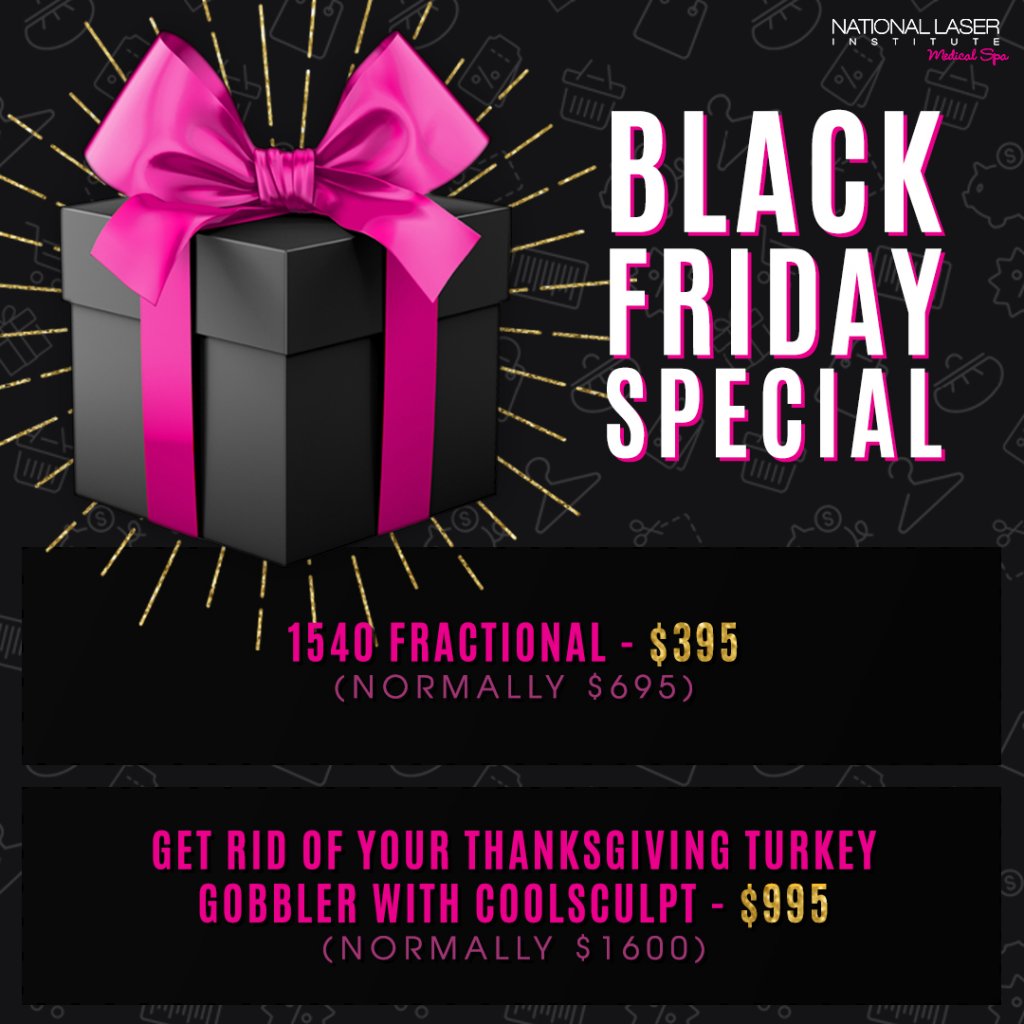 We're excited to announce our Black Friday specials this month! Come in and receive massive discounts on two amazing treatments! We are offering our 1540 laser treatment for just $395! This treatment is usually $695. We are also offering Coolsculpting for just $995 when it is usually $1600! These are huge discounts so be sure to take advantage of them while they last!
Here's a little bit about each treatment:
Coolsculpting
Coolsculpting is a non-invasive and non-surgical fat-freezing procedure that uses controlled cooling to eliminate stubborn fat. If you are looking to permanently get rid of those stubborn areas of fat that you've been holding onto then this is the perfect treatment to treat yourself to this holiday season!
Coolsculpting Treatment Areas:
upper and lower abdomen
inner and outer thighs
flanks (or love handles)
arms
chin area (or double chin)
bra and back fat
underneath the buttocks (or banana roll)
Benefits of Coolsculpting
The treatment is non-invasive unlike other procedures such as liposuction.
The procedure is relatively quick and simple.
You can treat areas all over your body.
The results are long-lasting so you never have to worry about the fat coming back.
1540 Fractional
The 1540 Fractional is an anti-aging treatment that leaves your skin looking refreshed, regenerated, and glowing. Your skin will appear more youthful as your collagen production is boosted and your skin is repaired. This is the perfect treatment to treat yourself to for the holidays if you're looking to keep your skin flawless and youthful!
This treatment is perfect for skin issues such as:
Acne scarring
Fine lines and wrinkles
Melasma
Brown spots
Loose skin
Overall tone and texture
If you are interested in one or both of these amazing treatments, give us a call at 1-800-851-0969 and take advantage of our Black Friday specials!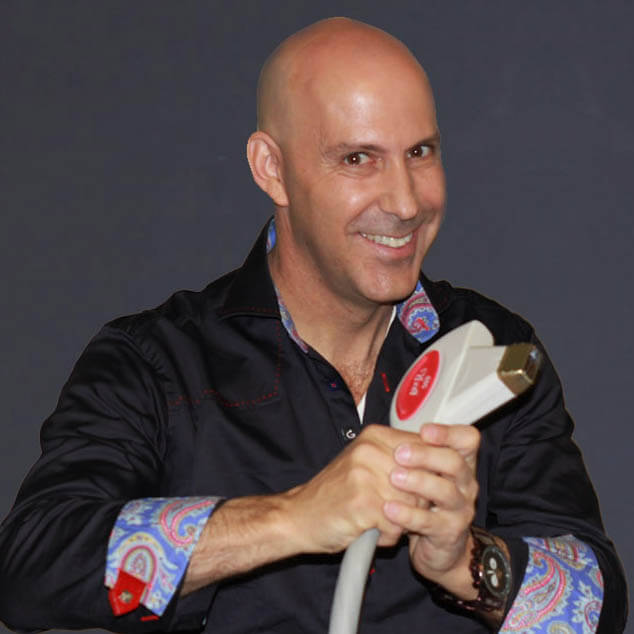 Louis Silberman
Louis J. Silberman is the CEO and Co-Founder of National Laser Institute, the pioneer of the medical aesthetics training industry and one of the largest educators in the country.