Botox Specials Phoenix, AZ
The medical aesthetics market is booming, increasing 356% between 1997 and 2011. The #1 nonsurgical cosmetic service on the medical aesthetic market is Botox, the anti-aging and skin rejuvenation miracle. There have been over 12 million Botox injections performed in the United States over the last decade, but why is this the most popular anti-aging treatment?
Botox has the power to smooth fine lines and wrinkles without pricey and risky plastic surgery. Results can be seen almost instantly, and there is no recovery period. Plus, Botox provides naturally appearing results, so you don't have to be worried looking like you just got a lot of work done. It's discreet, yet is able to rid tough lines and wrinkles.
There are many places that offer Botox specials, but you can receive quality Botox specials at our Phoenix location! NLI Med Spa is committed to bringing you quality and professional treatments at a fraction of the retail cost.
How does Botox Work?
Botox works by preventing acetylcholine receptors from firing, blocking nerve signals so that targeted muscles cannot contract. When certain muscles cannot contract, they relax, which is what gives you smooth, wrinkle-free skin.
Botox Treatment Areas:
Common Botox areas are:
Crow's feet

Between the brow lines

Forehead lines
Botox can also be used for medical treatments, such as migraines or muscle spasms.
Botox FAQs
How long does Botox last?
Botox can last for up to four months.
How long is the Botox treatment process?
Botox treatments can be performed between 30-45 minutes–in as little as a lunch hour.
Who performs my Botox treatment?
At NLI Med Spa, expert medical professionals will consult with you and perform your Botox treatment.
Does it hurt?
Because Botox requires a fine-tipped needle, it is not excruciatingly painful. There may be a slight discomfort upon the initial injection, but other than that it's a very simple procedure.
What are the side effects after treatment?
Discomfort upon the injection sight, slight redness or swelling, headache, neck pain. Contact your provider if these symptoms last longer than 24 hours.
Where are you located?
NLI Med Spa has a location in Phoenix and Dallas.
Can I receive any Botox specials?
We offer Botox specials at our Phoenix and Dallas location, offering Botox treatments starting at just $7.99 per unit! We also offer Botox specials with our VIP amazing offer deals, so ask upon calling.
Botox Specials in Phoenix
NLI Med Spa is committed to offering quality, professional Botox specials provided by medical professionals within a luxury medical spa setting. Before treatment, your medical professional will consult with you in order to discuss your skin care goals and concerns in order to provide you with the best possible treatment.
NLI Med Spa is the leader in the medical aesthetics industry and has earned many outstanding reviews. They offer Botox specials at their Phoenix location on top of monthly injectable or cosmetic laser specials. To learn more about Botox specials or NLI Med Spa, please call 480.290.7333.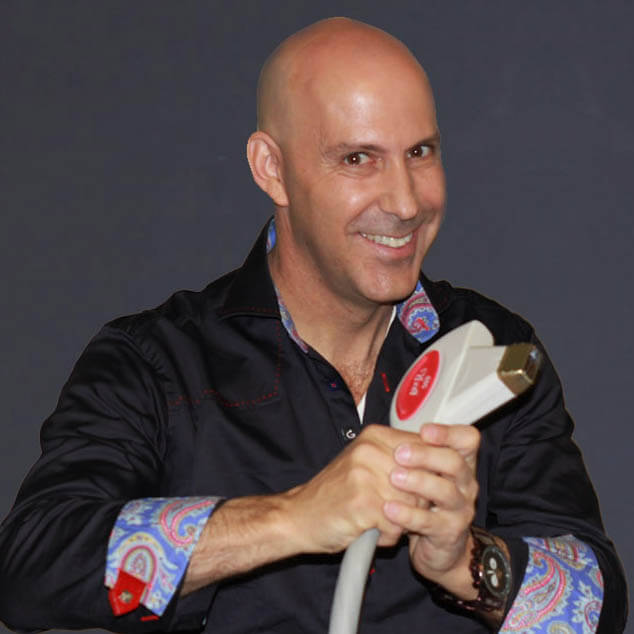 Louis Silberman
Louis J. Silberman is the CEO and Co-Founder of National Laser Institute, the pioneer of the medical aesthetics training industry and one of the largest educators in the country.