Botox Discounts in Scottsdale
Our society is all about looking younger, healthier and overall rejuvenated–especially in the social media age. This may be why Botulinum Toxin Type A, or Botox Cosmetic, has been ranked as the #1 nonsurgical cosmetic treatment in the nation. People want to get a rejuvenated appearance without the high cost and dangerous risk plastic surgery offers.
Botox Cosmetic was approved by the FDA in 2002 and has been successfully eliminating wrinkles and fine lines within your skin. Many people enjoy the results of Botox because it requires no downtime and it reveals naturally appearing results, meaning you won't look like you've just had plastic surgery done. Botox can be found all over the valley, but NLI Med Spa offers Botox discounts in Scottsdale performed by medical professionals in a luxury medical spa environment.
How Botox Cosmetic Works
Medical professionals who are trained in Botox injections inject just enough Botox into client's targeted muscles to limit their activity. When muscles relax, wrinkles soften and fade away. But you won't end up looking like you have a frozen face! Clients still have a range over their facial expressions, it's just a little limited than before in order to soften and diminish the appearance of wrinkles.
Common Areas Botox Treats
Crow's feet

Forehead lines

Between the brow lines
Botox Monthly Specials
NLI Med Spa is constantly promoting cosmetic laser and injectable specials under our specials section. We offer Botox starting at just $7.50 per unit, but keep checking back to see if we have any Botox specials this month!
Botox Discounts
NLI Med Spa is committed to providing clients with quality yet affordable Botox treatments. Botox is offered starting at $7.50 per unit, but we also offer clients an Amazing Offer VIP membership that includes Botox discount treatments. Ask your client services representative upon booking!
NLI Med Spa is a leader in the medical aesthetics industry and has earned many outstanding reviews. To learn more about Botox discounts or NLI Med Spa, please call 480.290.7333.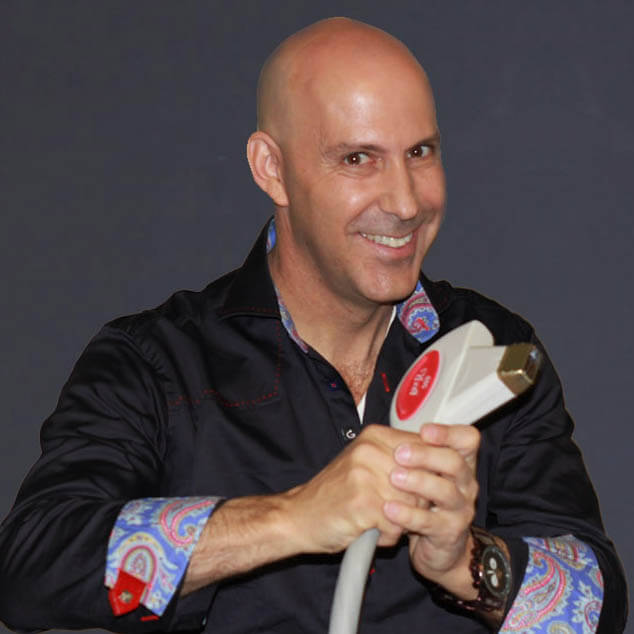 Louis Silberman
Louis J. Silberman is the CEO and Co-Founder of National Laser Institute, the pioneer of the medical aesthetics training industry and one of the largest educators in the country.