Discount Tattoo Removal in Dallas, TX!
We all have regrets–some are just more permanent than others. If your regret comes in the form of an unwanted tattoo, we have a solution. Laser tattoo removal is one of the fastest growing laser treatments, with over 30% growth in the last year. Many people are seeking out laser tattoo removal because it is fast, effective, and leaves clients with great results.
NLI Med Spa understands you and your tattoo are unique, so we take a customized approach to your tattoo removal treatment within our Dallas location. One of our expert laser technicians will consult with you regarding your skin type (do you burn easily? do you have sensitive skin?) your tattoo type (how old is it? what type of ink is in it?) in order to treat you with the best possible Q-switched laser to remove your ink.
NLI Med Spa offers tattoo removal Dallas treatments within our luxury medical spa setting and often have discounts and specials for clients. We discuss more in depth how your tattoo removal treatment will work.
How Tattoo Removal Works
Most people are surprised to find out that laser tattoo removal doesn't take very long to perform, oftentimes under 5 minutes. NLI Med Spa uses top of the line laser technology called Q-switched lasers to remove tattoo ink. This laser is able to target the ink without damaging your skin. When the laser light and energy are applied by the Q-switched laser, the ink in your tattoo absorbs it. Then, the light and energy break the tattoo pigment into fractionalized, microscopic pieces that are then flushed out through your body's lymphatic system over time. Most clients need between 4-10 treatments to see optimal results.
Before Your Tattoo Removal Treatment
Avoid sun/UV rays

Avoid blood-thinning medication

Avoid Retinol creams

Clean the area you'd like treated
After Your Tattoo Removal Treatment
Avoid sun/UV rays

Avoid harsh scrubs

Avoid hot, hot showers, jacuzzis, etc.
Tattoo Removal Dallas
We have tattoo removal Dallas locations as well as tattoo removal AZ locations at our Scottsdale medical spa. More importantly, we are dedicated to each and every one of our clients, bringing them the very best treatment possible. To learn more about tattoo removal Dallas locations or National Laser Institute, please call 214.252.7800.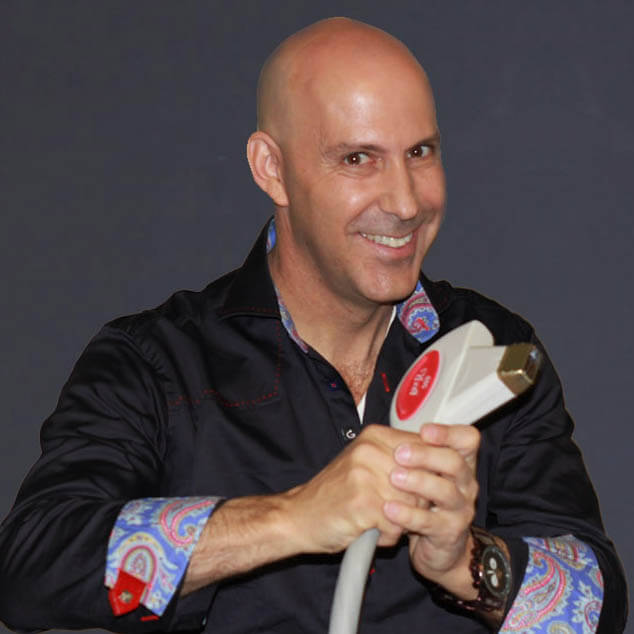 Louis Silberman
Louis J. Silberman is the CEO and Co-Founder of National Laser Institute, the pioneer of the medical aesthetics training industry and one of the largest educators in the country.