Mark Wahlberg Takes His Children to Laser Tattoo Removal Sessions to Teach Them a Lesson
Mark Wahlberg gets an A+ in parenting when he took his children to his tattoo removal appointment to show them the downsides of getting a tattoo removed by laser. Wahlberg stated that his tattoos "have meaning to me, but it's both personal and professional. I don't want my kids getting tattoos. And I wanted them to be [removed] by the time I did The Fighter because putting makeup on and covering them up has always been a pain in the butt. I've taken my two older kids to the procedure so they see how painful it is and what I have to go through.'"
Although laser tattoo removal isn't excruciatingly painful, it is an uncomfortable process. However, it's one of the most effective and fastest ways of removing unwanted tattoos. Laser tattoo removal works by using the most advanced cosmetic laser technology, aiming the laser energy toward the pigment on the skin. The energy is absorbed into the tattoo's pigment, which then allows it to break into microscopic, fractionalized pieces. Once this step is complete, these pieces are flushed out through the body's lymphatic system. Over 4-8 treatments, the tattoo gradually fades and disappears.
A recent study by The Patient's Guide® reported that laser tattoo removal treatments increased 32% from 2011 to 2012. People seek out laser tattoo removal for a number of reasons. Like Walhberg, they could be tired of covered their tattoos up with makeup for their career. Other people, like Chris Brown, remove old tattoos of their ex-lover's name, erasing a past memory in order to start fresh. Whatever the reason, more people are resorting to tattoo removal treatments than creams or gels.
At National Laser Institute, we offer clients laser tattoo removal treatments at a fraction of the retail price. Clients can enjoy relaxing in a luxury medical spa setting while they consult with their professional laser technician in order for them to understand your ultimate skincare goals and concerns. Laser tattoo removal takes between 2-10 minutes, depending on the size of the tattoo, so you can be in and out in no time.
National Laser Institute is the leader in the medical aesthetics industry and has earned many outstanding reviews. They have earned an A+ rating at the BBB and have been around for a decade.
To learn more about tattoo removal treatments or National Laser Institute, please call 480.290.7333 for our Scottsdale, AZ location or 214.252.7800 for our Dallas, TX location.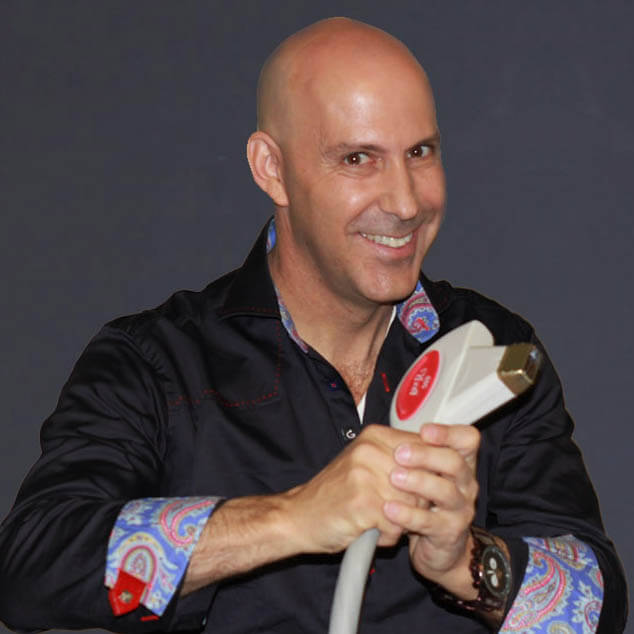 Louis Silberman
Louis J. Silberman is the CEO and Co-Founder of National Laser Institute, the pioneer of the medical aesthetics training industry and one of the largest educators in the country.