Botox in Dallas
Botox cosmetic is an FDA approved treatment that minimizes the appearance of fine lines and wrinkles, softening the overall facial appearance and subtracting years from your profile. Botox is one of the best anti-aging treatments in the U.S. with over 6 million treatments performed last year. People enjoy the overall results that Botox presents because it's fast, effective, and lasts for several months post treatment. Botox has been used as a safe and effective anti-aging treatment for over 25 years, and we offer one of the best Botox treatment locations in Dallas.
How Botox Works
Botox is a purified protein that is injected by a medical professional with a very fine needle. Botox is targeted into certain muscles within the skin, which prevents nerve impulses from firing. When these impulses are temporarily refrained from firing, muscles cannot contract and therefore wrinkles cannot form. The overall result brings smoother, more youthful looking skin.
Common Botox Treatment Areas
Lines between the brows

Worry lines and wrinkles located on the forehead

Sagging brows

Crow's feet (Line creases near the eyes)
Botox FAQs
Do I qualify for Botox?
People ranging from 18-65 are able to receive Botox. However, it's best to talk to your medical professional in regards to achieving treatment. Many people ranging from 18-30 receive Botox as a wrinkle preventative while others use it to erase wrinkles that have already appeared. Consulting with your doctor or nurse will give you the best possible options!
Is it painful?
Because the Botox needle is so fine, many people do not experience discomfort. The overall treatment provides pressure in the areas injected, but it is not an excruciating painful process. The overall treatment time is usually 10 minutes.
Who administers treatment?
Only a medical professional, such as a doctor or nurse, can administer Botox treatments.
When will I notice a difference?
Because everyone's skin type is different, you may notice results in 24-72 hours. For some, it may take up to a week.
Is there any downtime?
Not at all. We have many clients
who return to work or daily activities right after treatment.
How long does it last?
Botox typically lasts between 3-6 months. Consult with your medical professional about the ideal time to receive your next treatment.
Botox Dallas Locations
NLI Med Spa is proud to offer a luxury Botox Dallas location for clients seeking quality Botox treatments. Botox treatments in Dallas are performed by medical professionals in a med spa setting. Before your treatment, your medical professional will discuss your skin care goals and concerns in order to give you the best experience and results.
We have been in the medical aesthetic industry for almost a decade and have earned many outstanding reviews. To learn more about Botox in Dallas or National Laser Institute, please call 214.252.7800.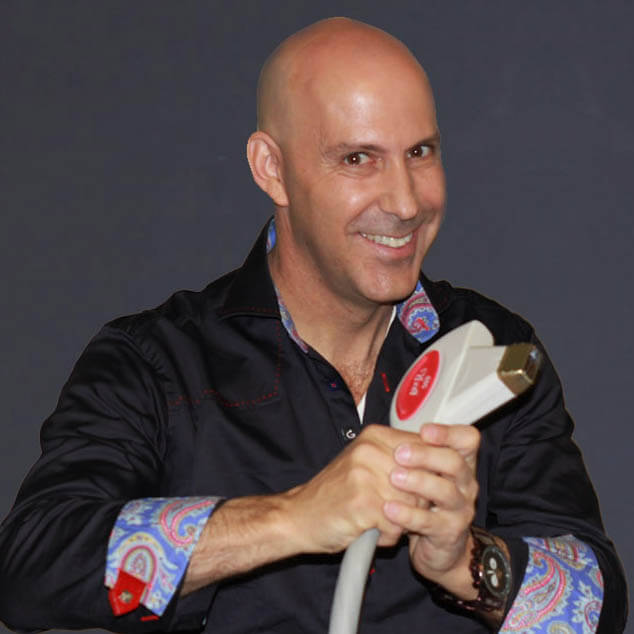 Louis Silberman
Louis J. Silberman is the CEO and Co-Founder of National Laser Institute, the pioneer of the medical aesthetics training industry and one of the largest educators in the country.