Laser Tattoo Removal in Dallas TX
Roughly 10% of the United States population has a tattoo, and it's been studied that 40%-50% of people who have a tattoo want it removed for one reason or another. Laser tattoo removal is an affordable, quick, and safe treatment that provides no downtime and outstanding results. National Laser Institute is the leader in the medical aesthetics industry and offers laser tattoo removal in Dallas for quality treatments with the best results.
History of Laser Tattoo Removal
Experimentation with short-pulsed lasers on tattoos started in the 1960s and continuously was improved upon. Today, the most popular cosmetic laser used on tattoos is the Q-Switched laser. These lasers are successful in targeting tattoo pigment without damaging surrounding skin, treating multiple colors, delivering short cosmetic light pulses, and successfully delivering the amount of energy that the tattoo needs in order to fade.
The Tattoo Removal Process
Laser tattoo removal works by using a Q-switched laser that is appropriate for you skin and tattoo type. The cosmetic laser energy targets the tattoo's ink, breaking it up into microscopic fragmented pieces that are then flushed out over time through your body's lymphatic system. Your laser technician or medical professional will discuss the ideal treatment time frame fit for your specific needs.
Pre and Post Treatment Care
Before your treatment:
• Wash area with mild soap and completely dry
• Do not take antibiotics, especially weeks in advance
• Do not tan or enter tanning booths prior to treatment
After your treatment:
• Apply gentle ice pack over area if needed
• Wash with gentle solution and apply non-greasy skin repair solution if needed
• Avoid hot showers, jacuzzis, saunas after treatment
• Do not exfoliate area
• Avoid sun exposure
• Avoid Retin-A, Alpha-Hydroxy, and Vitamin C treatments
Laser Tattoo Removal Dallas
National Laser Institute offers laser tattoo removal in Dallas at our luxury medical spa setting. We offer laser tattoo removal treatments at a fraction of the retail cost. Your treatment will be performed by either one of our expert laser technicians or medical professionals who discuss your skin care goals and concerns before even touching you with a cosmetic laser. To learn more about laser tattoo removal Dallas treatments or locations or National Laser Institute, please call 214.252.7800.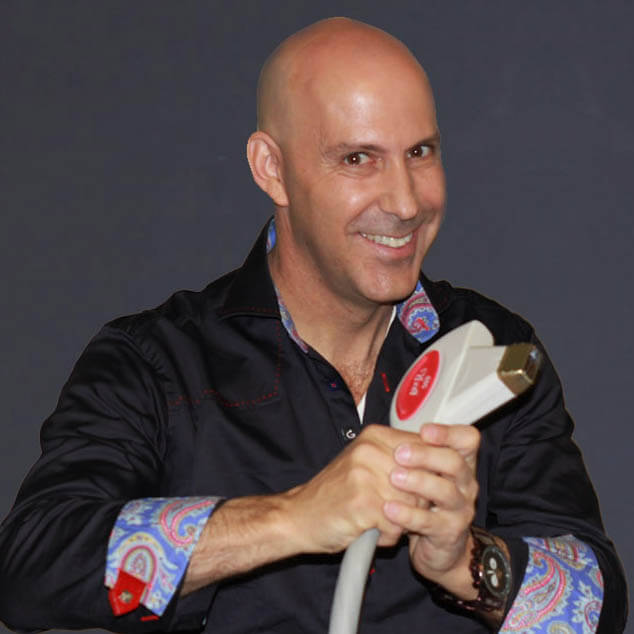 Louis Silberman
Louis J. Silberman is the CEO and Co-Founder of National Laser Institute, the pioneer of the medical aesthetics training industry and one of the largest educators in the country.