Botox Injections Scottsdale
Botox injections are one of the most in-demand services that we offer at our Scottsdale location. In 2000, Botox was approved by the FDA as a medical treatment and again in 2002 as a cosmetic treatment. This is a noninvasive service that's been on the market for over a decade and studied for even longer.
There are tons of reasons why people prefer Botox. Botox doesn't require the downtime that plastic surgery does and gives naturally appearing results in as little as 24 hours. It also takes between 15-30 minutes to perform and administer an entire treatment. Plus, you don't have to worry about huge and dangerous risks like you do with plastic surgery options.
Medical professionals (RNs, PAs, MDs, etc.) are the only people who can perform Botox injection treatments. Run in the other direction if you find Botox discounts from those without a medical background OR those that HAVE a medical background but don't have Botox certification.
NLI Med Spa is one of the biggest purchasers of Allergan Botox in the nation, providing our clients with quality Botox performed by expert medical professionals within a luxury medical spa setting. We are committed to giving our clients the best results possible, which is why we consult with them about their skin care concerns and goals before administering treatment. We want you to love your skin and shine with confidence!
How Botox Can Work For You
Botox is a purified protein that is injected with a very fine needle that is administered into certain muscles beneath your skin. When the Botox is injected, it temporarily causes certain muscles to relax so that they soften, which is what gives you the smooth and youthful results.
Botox can work as a cosmetic and a medical treatment. Below are the most common treatments for both uses!
Botox Cosmetic
Crow's feet

Frown lines

Brow lines
Botox Medical
Migraine headaches

Muscle spasticity

Bladder control

Back pain

Excessive underarm sweating
Botox Scottsdale at NLI Med Spa
You can receive Botox injections at NLI Med Spa's Scottsdale medical spa, located at 16601 N. 90th St in Scottsdale, AZ. Our medical professionals and skin care experts have been in this industry for years and are dedicated and passionate toward clients, old and new! 
To learn more about Botox injections in Scottsdale or NLI Med Spa, simply call 480.290.7333 or fill out the form to your right.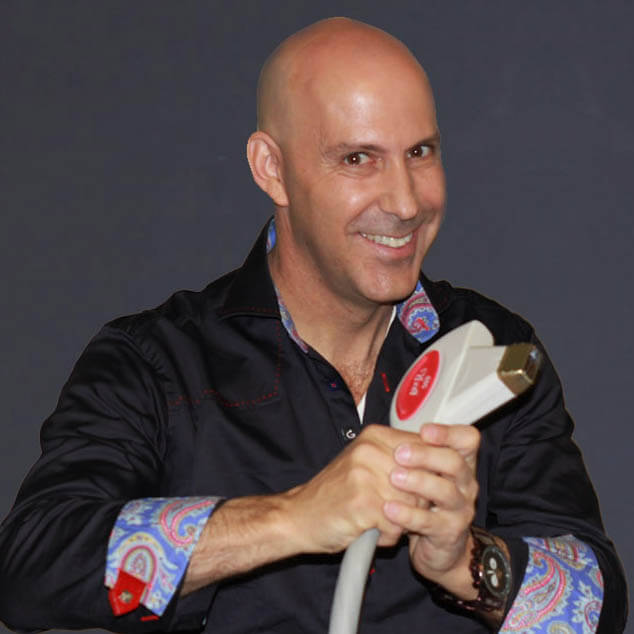 Louis Silberman
Louis J. Silberman is the CEO and Co-Founder of National Laser Institute, the pioneer of the medical aesthetics training industry and one of the largest educators in the country.