Photofacial Phoenix
Photofacial Skin Rejuvenation in Phoenix
Photofacial skin rejuvenation using IPL (intense pulsed light) technology is becoming more and more popular as the market of laser skin rejuvenation moves in an upward direction. Instead of surface-level facials and wraps, more people are craving deeper and longer lasting treatments that give "WOW" results. Photofacial skin rejuvenation is one of those treatments.
You can gain photofacials in Phoenix at NLI Med Spa, a leading medical spa dedicated to providing excellent skin care at a fraction of the retail cost.
What's a Photofacial?
Photofacial skin rejuvenation uses IPL technology aimed at your surface layers of skin. The intense pulsed light safely penetrates through your skin and is absorbed by unwanted pigmentation, which can include age spots, sun damage, acne scars, etc., and helps rid imperfections that exist within your skin. Over a short time frame you'll see your unwanted pigmentations fade, leaving you with clear, magazine-perfected skin.
What Can Photofacials Treat?
Tone and texture

Broken capillaries

Brown or dark spots

Age spots

Sun damage

Freckling

Acne scars

Stimulates collagen
Common Questions
How long will it take to see results?
Photofacial skin rejuvenation is a sessions treatment, and clients typically see results between 5 – 10 treatments.
Is this safe for my skin type?
Photofacials typically work best with fairer skin types, but when you call one of our Client Care Specialists to book your appointment we will go over a consultation with you to make sure you're a good candidate for this service.
Is there downtime?
Not at all! In fact, most of our clients head back to their day-to-day activities afterward.
Is this a safe treatment in general?
Yes! The IPL photofacial is an FDA approved technology and our expert laser technicians thoroughly consult with you in order to ensure that your treatment is especially beneficial in order to help rid any skin care concerns you have.
What should I know before and after my treatment?
You must avoid tanning, self-tanners, sun exposure, remove any lotions or perfumes, and may not be pregnant, breastfeeding, or on certain medications (Our Client Care Specialist will inform you of a list of medications to avoid while on the phone with you). It is important to avoid tanning, sun exposure, very hot showers/saunas/jacuzzis for 1-2 weeks after treatment.
About NLI Med Spa
NLI Med Spa is a leading medical spa in Phoenix and has earned many outstanding reviews. To learn more about photofacial skin rejuvenation or NLI Med Spa, please call 480.290.7333.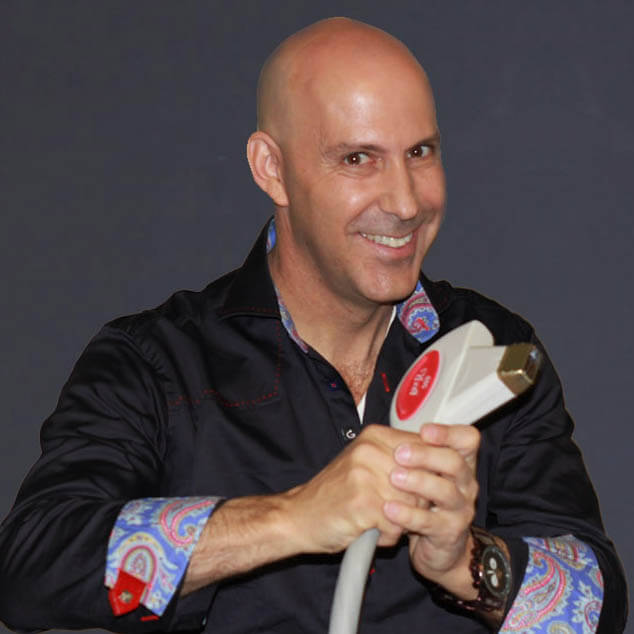 Louis Silberman
Louis J. Silberman is the CEO and Co-Founder of National Laser Institute, the pioneer of the medical aesthetics training industry and one of the largest educators in the country.