Botox Scottsdale, AZ Treatments
Botox cosmetic treatments are a fast and easy way to rid unwanted lines and wrinkles from your skin. As a nonsurgical cosmetic treatment, Botox is ranked #1 with over 6 million treatments performed just last year. But why are people so crazy about Botox?
Here's a few reasons why we speculate people love Botox. For one, it's a very discrete treatment. Meaning there is no downtime or recovery period, and it gives you naturally appearing results. This is unlike a facelift or other risky surgery which gives you a long recovery period. People in today's society just don't have time for that! Plus, Botox is an affordable treatment, and with so many people on a budget these days nobody wants to drop thousands of dollars for plastic surgery. This is why nonsurgical medical aesthetic treatments, like Botox, are become more and more in-demand.
In order to accommodate you, NLI Med Spa offers Botox Scottsdale locations in order to meet all your Botox and medical aesthetic needs!
How Botox Works
Botox as a cosmetic treatment works by injecting a fine-tipped needle of solution into targeted muscles within your skin. This works to temporarily prevent contraction of certain muscles. When your muscles cannot contract, they are forced to relax. The relaxation is what provides the smoother, softer, and wrinkle-free appearance within your skin!
Common Botox Treatment Areas
Crow's feet

Forehead lines

Brow lines
Botox As A Medical Treatment
Migraines

Bladder control

Muscle spasms
Botox Scottsdale Treatments
If you're looking for quality Botox cosmetic treatments in Scottsdale, consider NLI Med Spa. We are the leader in the medical aesthetics industry and have earned many outstanding reviews. Our medical professionals thoroughly discuss client's skin care goals and concerns before providing the best possible Botox treatment for their needs. To learn more about Botox Scottsdale locations or NLI Med Spa, please call 480.290.7333.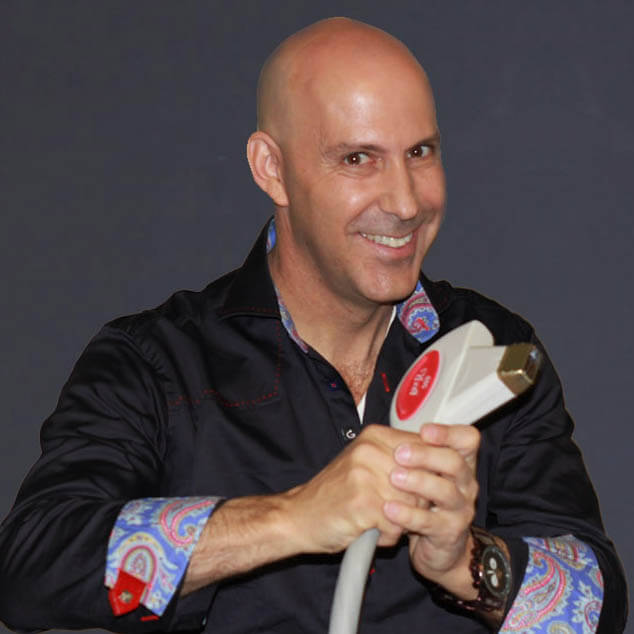 Louis Silberman
Louis J. Silberman is the CEO and Co-Founder of National Laser Institute, the pioneer of the medical aesthetics training industry and one of the largest educators in the country.