Botox Scottsdale Treatments
Reduce Years from Your Appearance!
One of the most performed treatments at NLI Med Spa in Scottsdale is Botox, which is also the #1 nonsurgical cosmetic treatment in the nation. Botox as a cosmetic treatment was approved by the FDA in 2002 and has injected over 11 million people in the last decade. Botox as a cosmetic treatment is ideal for clients who are unhappy with wrinkles that crease their features and add years to their age since it works by softening and smoothing unwanted lines. Now you can receive quality Botox treatments in Scottsdale at a fraction of the retail cost!
Injection Sites
As a typical cosmetic procedure, Botox can treat:
• Crow's feet
• Frown lines
• Brow lines
But as a medical treatment, it's also helps to relieve these symptoms:
• Lower back pain
• Excessive sweating
• Migraines
• Muscle spasticity
• Neck spasms
• Vocal cord spasms
• Face spasms
The Treatment Process
Overall, Botox is a quick and effective treatment. You'll consult with a medical professional and discuss your overall skincare goals and concerns. If you're discussing Botox as a medical option, they will explain the standard treatment procedure from there.
The begins the injection process. A tiny needle is targeted at certain muscles near the wrinkles that clients do not want. As a treatment, Botox works by preventing certain nerve signals from contracting targeted muscles. When a muscle contracts, wrinkles show and form. Because this specific muscle is temporarily frozen, it causes the muscle to relax and therefore softens, smoothes, and relieves fine lines and wrinkles from the forehead, crow's feet, etc.
FAQs
How long does it last?
Every client experiences different results, but typically between 3-6 months.
Does it hurt?
The needle is very fine so pain is minimal. As most, the client may feel a prick of discomfort that lasts only for a moment before your treatment is complete!
How long does the process take?
The injection of Botox only takes 10-15 minutes, but consultation with your doctor may add on 10-20 minutes in order to gain a thorough understanding of your skin type, concerns, and desires.
Should I avoid anything after treatment/is there downtime?
Avoid rough touching of the area, laying on the area, or participating in vigorous sports or activities. There is no downtime, so you're free to go about your day right after your treatment is complete.
What side effects should I know about?
Swelling, bruising, or redness may occur but do not last long. If necessary, you may apply a soft ice pack near your treated area.
Where can I receive Botox treatments?
National Laser Institute offers Botox Scottsdale treatments at their luxury medical spa. Services are provided by medical professionals who consult with you before treatment in order to give you the very best results. National Laser Institute has received an A+ rating from the BBB as well as many outstanding reviews.
Botox in Scottsdale is one of the best options for people who want quality Botox treatments over plastic surgery. The FDA has approved Botox for safety and effectiveness, and because of it's quick results many people opt for Botox treatments over plastic surgery. We pride ourselves and our company for performing treatments with the utmost quality, so consider Botox Scottsdale at NLI Med Spa for your treatment.
To learn more about Botox Scottsdale treatments or National Laser Institute, please call 480.290.7333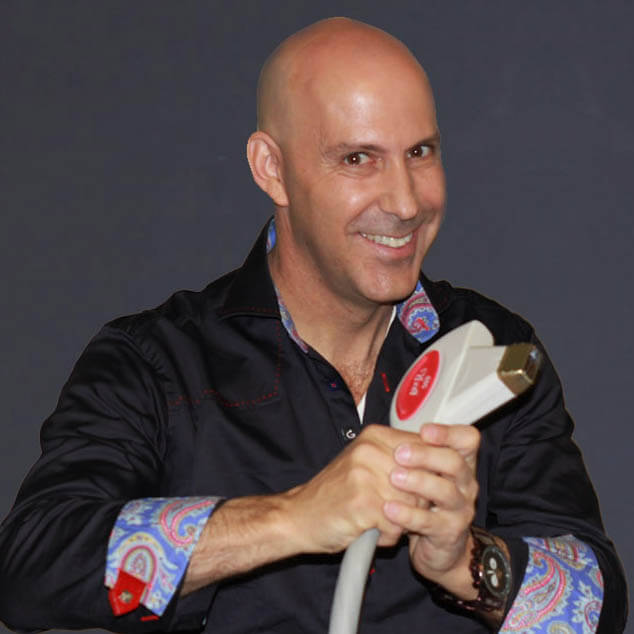 Louis Silberman
Louis J. Silberman is the CEO and Co-Founder of National Laser Institute, the pioneer of the medical aesthetics training industry and one of the largest educators in the country.