Laser Hair Removal Scottsdale
Imagine never having to shave, wax, or pluck ever again. With laser hair removal in Scottsdale, you won't ever have to buy hair removal supplies again. Laser hair removal treatments are safe, effective, and quickly remove unwanted hair from almost anywhere on the body. Because summer is right around the corner, many people have been making appointments and looking into laser hair removal treatments. With Scottsdale laser hair removal, you'll receive appointments by professionals in a luxury medical spa setting!
Laser hair removal has actually been around for decades. Since National Laser Institute's the leader in the medical aesthetics industry, we're laser experts when it comes to answering questions about laser hair removal. Read on to discover more about laser hair removal and the treatment process.
Frequently Asked Questions
How does laser hair removal work?
Laser hair removal works by using state-of-the-art cosmetic laser technology that finds the hair pigment within your skin, targeting it with cosmetic heat and energy that is able to kill the hair follicle at it's root. This prevents it from growing back, giving you smooth skin.
Do I have to grow my hair out before treatment, like waxing?
Nope! Actually, you must have shaved the day before or the day of your treatment. If you wax, the laser equipment won't be able to find your hair pigment and the treatment will not work.
How long is the process?
It depends on what body part is being treated. Underarms, upper lip, or bikini usually take 5-10 minutes while lower legs, back, stomach, chest, or arms may take 15-30. Overall, your whole treatment process should be complete within a lunch hour and with no downtime, you're able to go right back to your daily activities!
How many treatments will I need?
This varies from client to client, but we typically see clients receiving 6-10 treatments for optimal results.
Who performed my treatments?
At National Laser Institute in Scottsdale, your laser hair removal will be performed by laser technicians or medical professionals in our luxury medical spa.
Is laser hair removal FDA approved?
Many of today's cosmetic laser hair removal technologies are approved by the FDA for safe and effective treatments!
National Laser Institute has received a number of outstanding reviews as well as an A+ rating from the BBB. We offer quality laser hair removal treatments in our Scottsdale location. To learn more about laser hair removal in Scottsdale, please call 480.290.7333.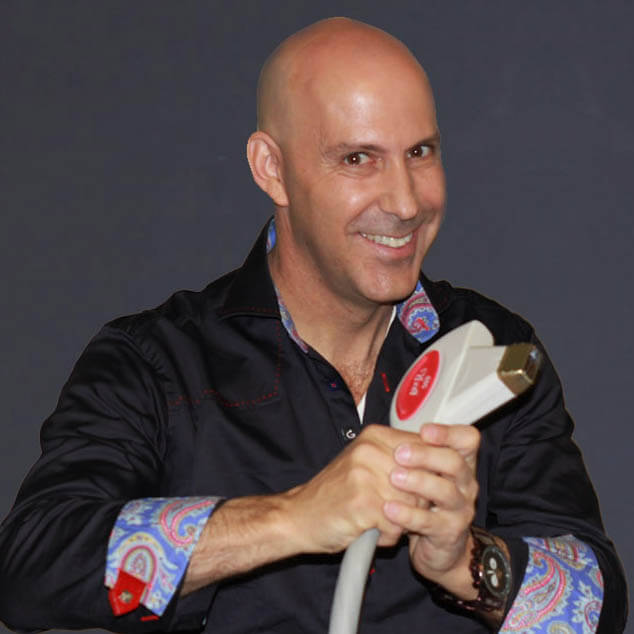 Louis Silberman
Louis J. Silberman is the CEO and Co-Founder of National Laser Institute, the pioneer of the medical aesthetics training industry and one of the largest educators in the country.