Spider Vein Removal Treatment

Spider Vein Removal Treatment
Spider Veins are a relatively common condition that affects about 50 percent of the adult population. While these tiny clusters of red and blue veins are mostly harmless, they can appear unsightly, as well as greatly impact your self-confidence. If you are one of the millions affected by this, you're in luck! With our Spider Vein Removal Treatment, people are reclaiming their skin and their confidence.
Sclerotherapy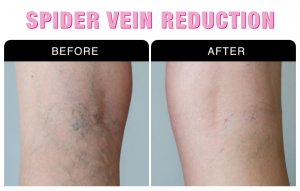 Sclerotherapy is an effective and safe procedure that removes spider veins. This treatment requires no incisions, anesthesia, or hospitalization. Sclerotherapy works by injecting a saline-based solution directly into the vein. This injection therapy is also combined with a medicinal compound known as sclerosants. With this specifically designed formula, the vein is closed down for good.
The blood from the spider vein is successfully and safely rerouted to your healthier veins. Your body will then gradually begin to reabsorb the shutdown vein where it will slowly fade and diminish over time. Our skilled doctors, nurses, and aestheticians normally recommend two to five sessions. However, depending on the size of the area or areas you would like treated, it may take more or fewer sessions. With this spider vein removal treatment, you can have clear, smooth, and beautiful skin again.
The procedure itself is fast, painless and involves very little downtime. You can typically return to your normal schedule almost right away. Also, avoid strenuous activities or workout routines for the next few days.
Our Facility
Receive a complimentary spider vein removal consultation with our Skin Care Professionals at the National Laser Institute. Our medical dream team will assist you in answering any further questions or concerns you may have regarding this procedure. To get started on your spider vein removal treatment call us at 800-851-0969 and feel confident in the skin you're in!
You can also click here to learn more about our facility and other beauty aesthetic treatments we offer. Book your appointment at our Medical Spa, and receive the gold standard in spider vein removal. You can visit us at either our Scottsdale, Arizona or Dallas, Texas office. Whichever location, you are guaranteed to receive the best and leading treatments in the industry today.
SaveSave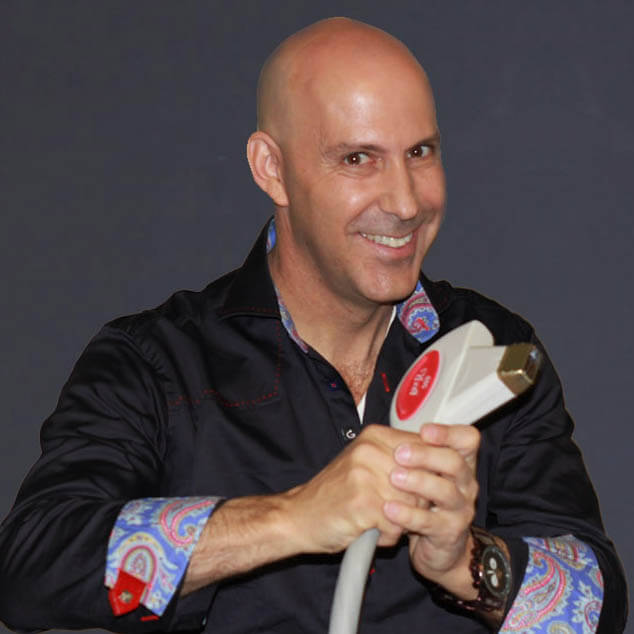 Louis Silberman
Louis J. Silberman is the CEO and Co-Founder of National Laser Institute, the pioneer of the medical aesthetics training industry and one of the largest educators in the country.