Broadband Light for Acne

Broadband Light for Acne
It seems like every day there is a new face wash or cream that claims it can magically reduce acne. However, magic isn't what you need—it's science. Broadband Light for Acne uses cutting-edge technology to smooth and diminish those confidence-crushing blemishes. The light is absorbed into your skin cells to help regenerate and rejuvenate your complexion. Achieve clear, beautiful, and acne-free skin with this groundbreaking procedure.
Broadband Light for Acne, also known as BBL, is a highly effective treatment that is proven to help get acne under control. BBL therapy is an FDA approved procedure that is a safe and effective way to remove acne. Using pulses of light, the bacteria in the skin that brings on acne is killed. Not only will this cause active acne to diminish it also lessens redness and pigmentation scars. Furthermore, this scientifically proven procedure targets and destroys the bacteria to prevent new pimples from surfacing.
How BBL Works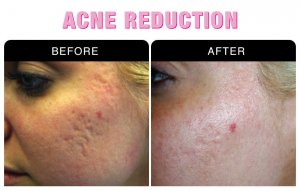 BBL works by using a unique "blue light effect" filter that destroys ance forming bacteria. Light-based heat is targeted to the outer layers of the epidermis to unclog pores and follicles that cause inflammation. As the light absorbs through to the deeper layers, the cells are then stimulated. Therefore new collagen is generated to repair and restore damaged skin.
BBL energy targets pigments within the skin, like brown spots and redness. This will also help to brighten and even out your complexion by restoring pigmentation to its natural colors. In addition, no more red, puffy areas that keep you from feeling like your authentic beautiful self. An even toned, smooth to the touch complexion is possible for you with the Broadband Light laser treatment.
Using the blue light process, current and future acne will diminish through a number of sessions. Initially anywhere from three to six 20 minute treatments may be recommended by one of our highly trained aestheticians. Depending on the severity of your skin and your goals, more or fewer procedures may be necessary with the occasional touch-up.
The National Laser Institute and Medical Spa
Clear your skin with the scientifically devised Broadband Light for Acne treatment. Call 800-851-0969 to receive your complimentary acne consultation with one of our professional skin care specialists. Reserve your appointment today at the National Laser Institute and Medical Spa. Live life to the fullest and feel confident with every step you take by clicking here and getting started on your journey to clearer skin. Furthermore, experience the BBL laser procedure with all its mental and physical life-changing benefits.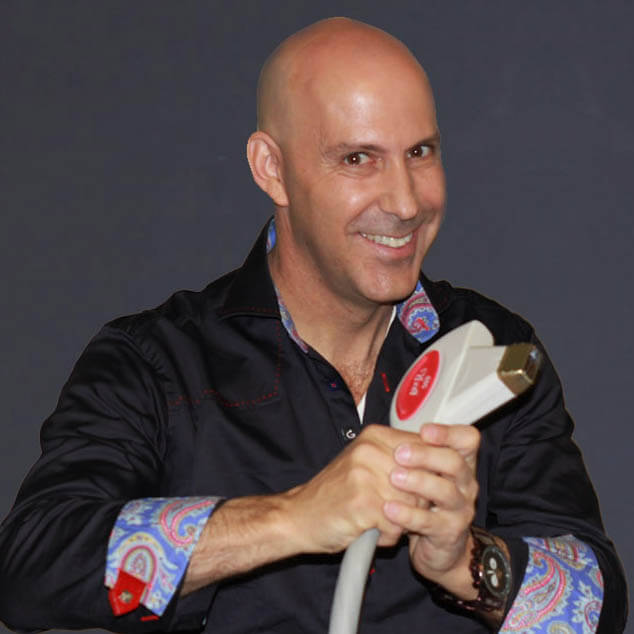 Louis Silberman
Louis J. Silberman is the CEO and Co-Founder of National Laser Institute, the pioneer of the medical aesthetics training industry and one of the largest educators in the country.