Brotox for Father's Day

Brotox for Father's Day
Dads we love 'em, even when it comes to their corny jokes and bear hugs. So why not treat your pop to something special this season? Men, just as much as women, want to remain relevant in their every day lives. Whether it be romantically, professionally, or just hanging out with the guys, men are starting to realize the many benefits of Botox. Gift your pop with Brotox for Father's Day, and have him feeling suave from the inside out.
Men everywhere are beginning to jump on the Botox bandwagon. The number of men receiving Botox has nearly increased by 310% since the year 2000. They are becoming more aware of wanting to look younger longer. Botox for men, also known endearingly as Brotox, is quickly becoming a number one anti-aging treatment among men. What better gift to give this Father's Day than Botox?
What Botox Treats
Our Institute and Medical Spa would like to invite you and your loved ones to look and feel younger. Lift brows, reduce "crows feet" and eliminate "elevens," with this life-changing treatment. Regain youthful contours while reducing fine lines, wrinkles, and signs of aging. Furthermore, be sure to ask about our other treatments targeted for men, as well as our other promotions and offers.
Botox Sessions for Men
Learn more about Botox as one of our esteemed aestheticians guides you through the process step by step. Discover more about our Brotox for Father's Day procedure as you watch an actual cosmetic injection session. If you have any additional questions or concerns, please do not hesitate to ask us. Our dream team is happy to assist when it comes to attaining youthful and beautiful skin.
If you are thinking about getting professional Botox treatments, then The National Laser Institute is your answer. We are leading in the medical aesthetics industry as well as have earned many stellar reviews. Furthermore, our skilled medical professionals consult with you before beginning your treatment. This consultation is in order to thoroughly understand your skin care goals and desires. We provide only the Gold Standard when it comes to all the services offered, so you know you are in good hands.
Our Facility 
The National Laser Institute and Med Spa is the number one choice for Brotox this Father's Day. With locations in Scottsdale, Arizona and Dallas, Texas, we are paving the way for men in the beauty industry. Call 800-851-0969 or click here to schedule a complimentary anti-aging consultation at our state-of-the-art facility. We look forward to working together with you and your pop to achieve his dream results!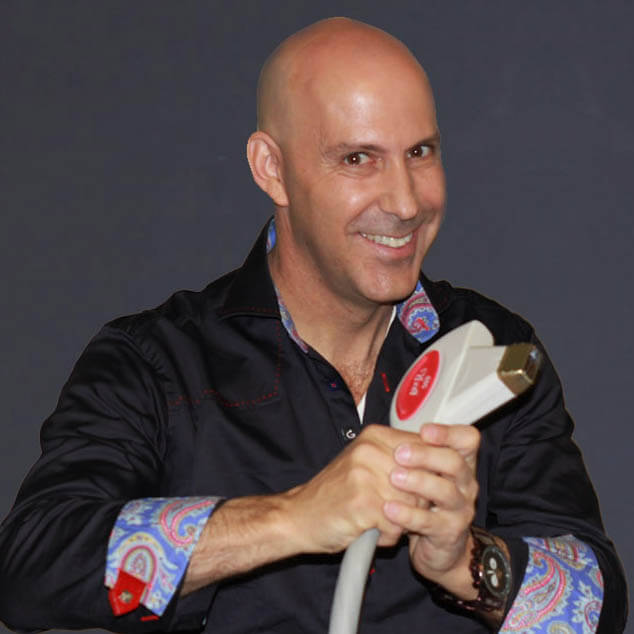 Louis Silberman
Louis J. Silberman is the CEO and Co-Founder of National Laser Institute, the pioneer of the medical aesthetics training industry and one of the largest educators in the country.