Teeth Whitening Treatment

Teeth Whitening Treatment 
Something as small as a smile can go so far. Whether you are wanting to land that perfect job, or just want to feel more confident, a pearly white smile is a great place to start. With our Teeth Whitening Treatment, you will notice results after just one treatment. Achieve the beautiful smile you have always wanted, and feel your best in any given situation.
With our laser Teeth Whitening Treatment, a peroxide solution will be hand-brushed onto your teeth in an even and consistent layer. Next, your teeth will be exposed to a bright and powerful LED light. Your eyes will be protected using specially shaded glasses while the laser enhances the whitening effect. Both the solution and light used together, de-stain your teeth by eliminating dark particles that form due to dark beverages, food, and smoking. After your session, you will notice the surface layers of your enamel are whiter, lighter, and brighter.
There is no pain, no downtime and it only takes about an hour. You may feel the hydrogen peroxide solution gently bubbling on your teeth, this is perfectly normal and means it's working. Only your teeth are targeted so your gums and other soft surrounding tissues will be unaffected. For the best whitening results, lighten your smile at our state-of-the-art facility. Our highly trained laser technicians will ensure you receive gold standard service.
Whitens Stains Due to
Coffee
Dark soda
Smoking
Tea
Wine
Food
The National Laser Institute Teeth Whitening Treatment, along with our other medical aesthetic procedures, are completely customizable. Whether your goals are to obtain a whiter smile, smoother skin, or a clearer complexion we are here to help you achieve it! Several of our services offered may be paired together as well. Discover your most confident self at our medical spa in either Scottsdale, Arizona or Dallas, Texas.
Prior to your Teeth Whitening Treatment, you will receive a complimentary consultation with one of our expert laser aestheticians. During the consultation, you will discuss your goals and desires. Following which, you will receive a tailor-made teeth whitening plan created just for you. Click here at The National Laser Institute and Med Spa to reserve your confident smile teeth whitening procedure today, or call at 800-851-0969. Share your beautiful smile with the world, because hey, you never know whose day you'll brighten.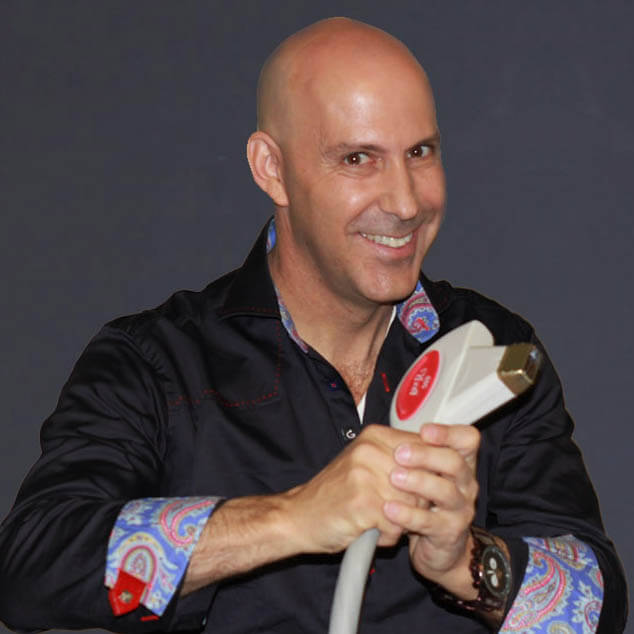 Louis Silberman
Louis J. Silberman is the CEO and Co-Founder of National Laser Institute, the pioneer of the medical aesthetics training industry and one of the largest educators in the country.