Resurfacing Treatment

Resurfacing Treatment 
Is your skin looking a little dull, rough, or blotchy? Our ProFractional Resurfacing Treatment can effectively refine skin texture, reduce wrinkles, and even smooth out hyperpigmentation and discoloration. With this revolutionary laser procedure, your skin will thank you for the refreshed and rejuvenated appearance.
Our Beauty Insiders report little to no discomfort with this procedure, yet noteworthy results. This is due to the fact that it provides stand-alone resurfacing results while also promoting healthy collagen production. The ProFractional Resurfacing Treatment may also provide boosted results when paired with other services as well, such as Microlaser peels, Broad Band Light Therapy, and other medical aesthetic treatments. However, performed by itself the benefits are still staggering.
Benefits 
Minimal downtime
Lessens wrinkles
Softens scars
Tightens skin
Reduces brown spots
Removes sun damage
Brighter appearance
Furthermore, the ProFractional Laser will help you achieve excellent resurfacing results with minimal downtime. Unlike other skin resurfacing procedures, which remove an entire surface area, the ProFractional ablates narrow-diameter channels into the epidermis. Therefore, covering only a fraction of the total treatment area. This means that there is healthy skin left in between the areas that were specially targeted by the laser, so the recovery process is not so extensive.
Because of this method, we are able to precisely pinpoint and treat any problem areas, as opposed to unnecessarily treating the entire surface area. In addition, the laser resurfacing process creates a natural wound healing response within your body, which assists in firming and regenerating your skin. Achieve a healthier, younger, and regenerated complexion with this Resurfacing Treatment.
Our Facility 
"The ProFractional Laser makes your skin like a baby again. This is the treatment your favorite housewife gets on reality TV to look 10 years younger than she did last season. The ProFractional Laser is a microlaser beam that is used to get rid of wrinkles, tighten skin, soften scars, reduce brown spots, and sun damage," says Silberman, CEO, National Laser Institute.
The National Laser Institute and Med Spa would like to invite you to discover this amazing treatment. Located at our state-of-the-art facility in either Dallas Texas or Scottsdale Arizona, our dream team will meet with you to discuss and evaluate your skin. Get started on your personalized skin care plan with our Resurfacing Treatment. Call 800.851.0969 or click here to receive a complimentary consultation with one of our trusted skin care laser technicians. Get younger, healthier, more vibrant looking skin with this amazing anti-aging procedure.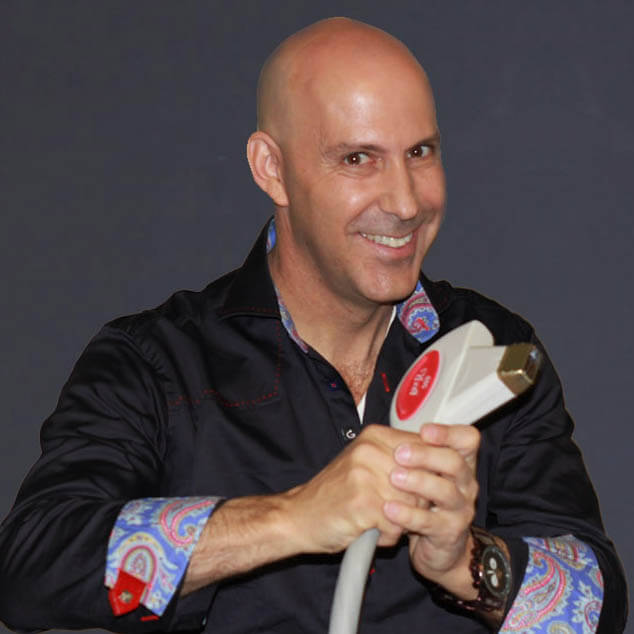 Louis Silberman
Louis J. Silberman is the CEO and Co-Founder of National Laser Institute, the pioneer of the medical aesthetics training industry and one of the largest educators in the country.