Removing Skin Tags

Removing Skin Tags
Skin tags seem to appear overnight, and once noticed they are hard to ignore. These pesky, little bumps are caused by skin rubbing together. Removing skin tags is safe, effective, and has you reclaiming your skin. This treatment only takes a couple of minutes, yet it gives you flawless results. Love your skin again with this simple service.
Using advanced radiofrequency technology we are able to rid unwanted skin tags from almost anywhere on your body. This state-of-the-art skin tag removal treatment has the ability to remove your skin tags in just one visit. Our facility uses an advanced radiofrequency device to remove your skin tags, leaving you with smooth and flawless results. Take advantage of this simple procedure today!
Removing skin tags is a very straightforward procedure that is FDA approved. In addition, the recovery, as well as the treatment, allow for a fast and painless method of eliminating skin tags. With this technology, results are almost instantaneous. Remove your skin abnormality with little to no chance of scarring or permanent marks. This service also eliminates small veins, cherry angiomas, and more!
Common Areas to Treat
Under Arms
Neck
Around the Eye Area
Face
Groin
Belly Button Area
Number of Sessions
Several of our Beauty Insider's only need around one treatment for complete and permanent removal. Once the tag has been removed, that specific tag is gone forever. Although, these types of skin formations can grow in bunches. If you are prone to skin tags in a specific area, you may be susceptible to future growths. Whatever the case, removing skin tags has never been easier, so there is no reason why it should continue to affect your confidence. 
Become one of our Beauty Insiders today and schedule your appointment at the National Laser Institute and Medical Spa. Remove your skin tags for good and love the skin you're in. Also, receive a complimentary consultation, where you will discuss your skin tag removal goals with a licensed medical aesthetician. Call 800-851-0969 or click here to discover this amazing service in either Scottsdale, Arizona or Dallas, Texas. Our team is ready to help you in achieve smooth, clear, and flawless skin.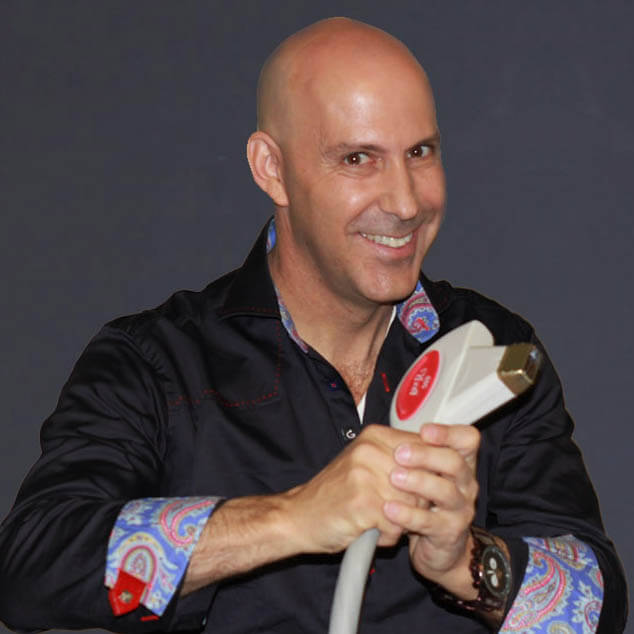 Louis Silberman
Louis J. Silberman is the CEO and Co-Founder of National Laser Institute, the pioneer of the medical aesthetics training industry and one of the largest educators in the country.