Cellulite Reduction Near Phoenix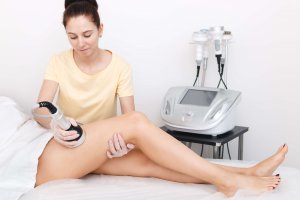 Cellulite can develop anywhere and can affect your confidence. Get rid of stubborn cellulite and regain your confidence! Cellulite reduction near Phoenix at National Laser Institute will give you smooth and flawless skin. Cellulite generally only affects 10% of men and almost 90% of women. National Laser Institute will rid you of dimpling of the skin.
Where Can I Get Laser Cellulite Reduction Near Phoenix?
National Laser Institute has a location in Scottsdale for your convenience. We are located at 16601 North 90th Street Scottsdale, Arizona 85260.
What Are The Benefits of Laser Cellulite Reduction?
It is a non-surgical procedure
It is non-invasive
No downtime
FDA approved
Improves body contour
Lose inches on problem areas
Reduction in cellulite
VelaShape will help you achieve that toned body you always wanted. It reduces inches and improves the appearance of cellulite. Cellulite reduction near Phoenix will rid you of trouble spots that diet and exercise are unaffected by.
What Causes Cellulite?
Cellulite can be caused by hormonal changes. It is more apparent in women than men. One theory being considered is the structure of the layers of the skin. Men and women have differences in how their skin is structured. For example, women's skin layers in a vertical fashion. In contrast, men's skin layers in a crosshatch pattern. As a result, this may explain why women have a higher tendency to develop cellulite in their lives.
In addition, genetics can play a factor in cellulite development. For example, everyone's metabolism varies from person to person. For instance, a slower metabolism may produce more cellulite than someone with a faster metabolism. Furthermore, diet and lifestyle factor into cellulite development.
How Does Laser Cellulite Reduction Work?
At NLI, we use something called VelaShape to reduce cellulite. VelaShape is a body contouring treatment. It boasts results of reducing body volume and cellulite.
The cellulite reduction treatment increases the production of elastin. It also increases collagen production. Overall, you will notice improvement in skin laxity, tone, and texture.
This treatment uses infrared light and radiofrequency technology. These techniques combined reduce the appearance of cellulite. In addition, VelaShape combines vacuum-like effects and heat to boost your metabolism. As a result, overall fat is reduces while collagen production increases.
What can I expect during my treatment?
Our VelaShape treatment has been described as a deep tissue massage with some slight pulling.
What areas of my body can I get VelaShape?
We can treat areas such as the thighs, stomach, arms, back, and more!
What is "orange-peel" in relation to cellulite?
"Orange peel" appearance refers to how the cellulite dimples on the skin.
What is the Nurnberger-Muller Cellulite Classification Scale?
This scale rates cellulite in different stages. Stage one is when the client has no dimpling appearance lying down or standing. On the other hand, a pinch test will show an "orange peel" appearance.
Stage two is when the client has an appearance of dimpling when standing. The dimpling does not appear when the client is lying down.
Stage three is when the client shows a dimpling appearance in both lying down and standing.
What Can I Do to Reduce Cellulite?
Eat a diet low in fat
Avoid smoking
Exercise regularly
Schedule your complimentary consultation today for cellulite reduction near Phoenix. You will be paired with one of our expert laser technicians. Then, you will be able to discuss a treatment plan that is perfectly customized to you!
Interested in learning more about cosmetic injections or laser services? We offer your choice of virtual consultations from the comfort of your home or in person complimentary consults. Click here to schedule yours.