Laser Stretch Mark Removal AZ
Stretch marks, or striae, are a common part of life. Although there is no medical risk in having stretch marks, it can lead to low self-confidence. In addition, it can cause you to be more body conscious. The age of onset differs from person to person. It is estimated that stretch marks occur in 50%-90% of people. Schedule a consultation for laser stretch mark removal in AZ.
How Do Stretch Marks Develop?
Rapid weight gain: Stretch marks are commonly developed during pregnancy. For example, elastin fibers and collagen decrease as the body changes. This is common during a rapid weight gain. In addition, body-building is another cause of stretch marks. Furthermore, stretch marks are also prevalent during puberty and growth spurts.
Hormonal changes: Individuals with Cushing's syndrome are also affected by striae. Also, people who are on long-term steroid therapy are more likely to develop stretch marks.
Hereditary: There is often a hereditary disposition to developing stretch marks. In this case, maybe stretch marks are more common in your family. For example, a familial disorder that cause elastin and collagen loss as you age.
Stretch Mark Progression
Stage one: The early stage of stretch marks appear pink. In addition, they may be itchy or cause discomfort.
Stage two: The stretch marks grow larger and change to a reddish/purple color.
Stage three: The stretch marks have now naturally matured. The reddish/pink hue disappears. As a result, the striae may become a pale silver color
Most common areas for stretch marks
Abdomen
Breasts
Upper arms
Under arms
Back
Thighs
Hips
Buttocks
Laser Stretch Mark Removal AZ
National Laser Institute offers laser stretch mark removal in Scottsdale for your convenience.
What kind of lasers does National Laser Institute use?
Laser stretch mark removal in AZ uses fractional lasers. The fractional laser creates microscopic channels within the skin. As a result, the body begins its natural healing process. In addition, collagen and elastin production are stimulated. Overall, this process fades the appearance of stretch marks on the body.
Schedule a consultation today with one of our expert laser technicians for laser stretch mark removal in AZ. You will be able to discuss your skin care goals to personalize a plan perfectly for you!
Interested in learning more about cosmetic injections or laser services? We offer your choice of virtual consultations from the comfort of your home or in person complimentary consults. Click here to schedule yours.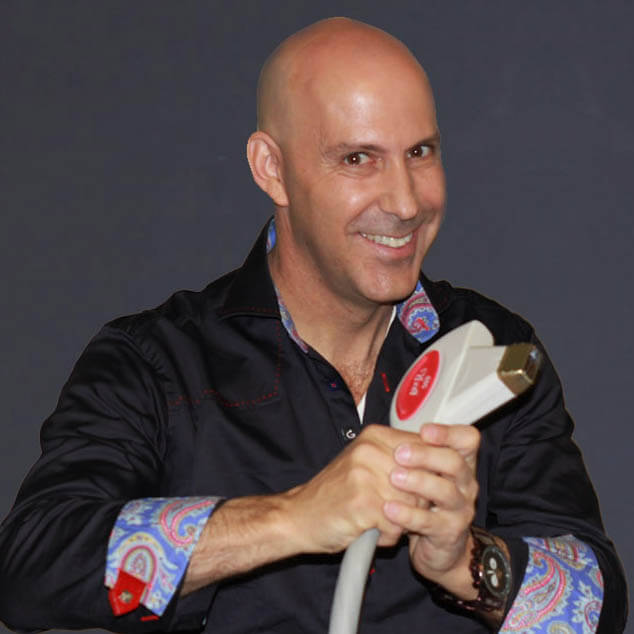 Louis Silberman
Louis J. Silberman is the CEO and Co-Founder of National Laser Institute, the pioneer of the medical aesthetics training industry and one of the largest educators in the country.