Cellulite Reduction Reviews
Cellulite is a major concern for many people today. Statistics state that cellulite can be found within 80% of women, making it a common skin concern. Many people find cellulite unflattering and unattractive, searching for the best cellulite reduction remedies on the market.
Cellulite occurs when the body's fat cells push and press against the connective fibers around them. These fibers become disfigured and can cause that lumpy look on the skin. Cellulite can be caused by a number of different things, including:
• Genetics
• Hormones
• Lifestyle
• Diet
• Lack of exercise
There are a number of different cellulite products that claim they can promote flawless skin, but one of the best cellulite reduction treatments is laser cellulite reduction. VelaShape, and FDA approved cosmetic treatment for cellulite reduction, has been glamorized by Hollywood celebrities like Kim Kardashian, but it lives up to its hype!
Cellulite reduction treatments with VelaShape work by using a treatment that combines mechanical massage with targeted heat energy. Specialty vacuum-type of motion is also used to "iron" and smooth out the skin while the mechanical massage and heat energy work to promote lymphatic drainage. This treatment also helps to minimize fat cells as well.
Cellulite reduction has received a number of great reviews over the past few years because it shows outstanding results with just a few treatments. National Laser Institute, a premier medical spa and the leader in the medical aesthetics industry, offers laser cellulite reduction treatments at a fraction of the retail cost. They have earn an A+ rating at the BBB as well as a number of starred reviews. Professional laser technicians perform quality cosmetic treatments on clients within their luxury medical spa.
To learn more about cellulite reduction treatments or National Laser Institute, please call our Scottsdale location at 480.290.7333 or our Dallas location at 214.252.7800.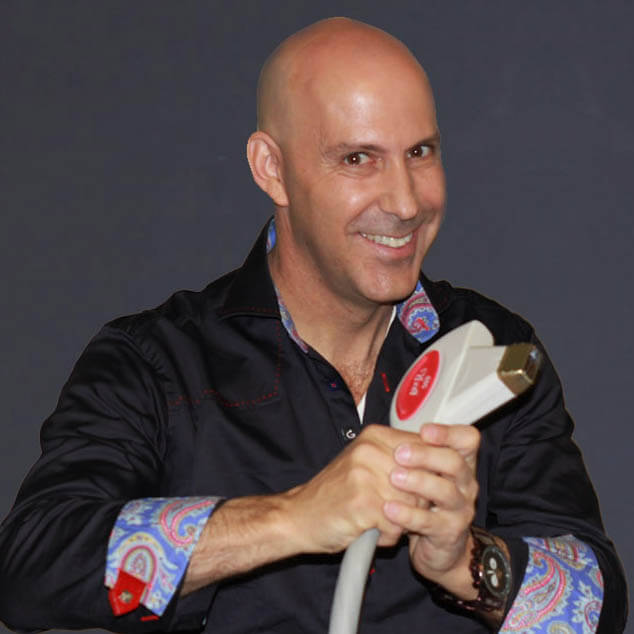 Louis Silberman
Louis J. Silberman is the CEO and Co-Founder of National Laser Institute, the pioneer of the medical aesthetics training industry and one of the largest educators in the country.