Chemical Peel Treatment
Chemical peels range from light, medium, and deep and help clients achieve a more glowing flawless appearance. Chemical peel treatments are derived from a gentle acidic solution that can be either glycolic acid, lactic acid, or salicylic acid. These names may sound scary, but all three give great benefits for the skin Glycolic acid helps detach cell bonds, which causes old or damaged skin to be exfoliated away. Lactic acid is mostly derived from sour milk but is great for acne prone skin, eczema, rosacea, and wrinkles. Finally, salicylic acid is typically found in acne spot treatments and comes from plants. It's best for skin that's been sun damaged or skin that is prone to acne.
Chemical peel treatments are very relaxing. First, an aesthetician or laser tech will remove all your makeup off your face or treated area with a warm, clean cloth. Then they will typically clean the area with a mild soap. Next, they'll gently apply the chemical peel of your choice, working it into the skin. You'll typically feel a bit of tingling, but it's nothing harsh or painful. The peel may sit on your skin anywhere from 5-15 minutes. Afterward, the tech will wash your face off again and apply a heavy moisturizer or sunblock. It's important to protect your skin from the sun after treatment, as new skin cells are regenerating and forming. Also, your face may feel dry or tight for a few hours or days. It's important to keep it moisturized with a mild, fragrance-free moisturizer and to no use harsh exfoliants for a few days.
The deeper the chemical peel treatment, the more you may peel. There are some chemical peel solutions that won't peel, but give clients a nice glowing look. However, the deeper peels are better for removing wrinkles and sun damage. Your aesthetician or laser tech can give you the best recommendation for your skin type.
Some benefits of chemical peel treatments are:
• Minimize fine lines and wrinkles
• Help reduce large pores
• Help reduce certain kinds of acne and acne scars
• Help minimize the look of sun damage
• Help correct dark spots
• Give clients a glowing, brighter look
The best place to receive chemical peel treatments is at National Laser Institute. Here, professional laser technicians will give perform your chemical peel treatment in a luxury medical spa for a fraction of the retail price. Chemical peels at National Laser Institute start at just $75!
National Laser Institute has been around for years, earning an A+ rating at the BBB. They've also received a number of starred reviews.
To learn more about chemical peel treatments or National Laser Institute, please call our Scottsdale location at 480.290.7333 or our Dallas location at 214.252.7800.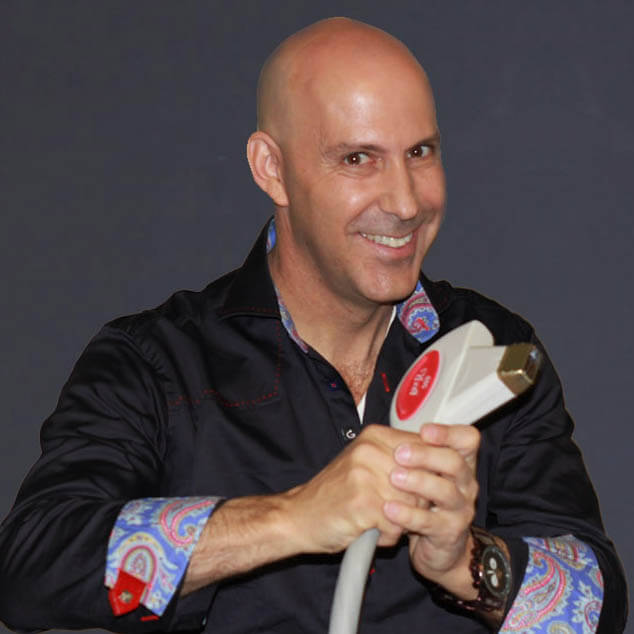 Louis Silberman
Louis J. Silberman is the CEO and Co-Founder of National Laser Institute, the pioneer of the medical aesthetics training industry and one of the largest educators in the country.