Cellulite Reduction Treatment

Cellulite Reduction Treatment
Swimsuit season is upon us, and with that comes a little more skin. But what if you're not feeling poolside ready just yet? If you're noticing you could use a bit of smoothing out in certain areas, Velashape may be for you! This cellulite reduction treatment is one of the easiest ways to effectively lessen that lumpy, puckered appearance and have you feeling like your most confident self.
The most effective treatment for cellulite, VelaShape not only helps smooth out skin, but it also assists in reshaping and tightening areas of concern with RF body contouring. You can shrink away those fat cells with long-term cellulite reduction while trimming down your waistline and thighs.
How Cellulite Reduction Works
Velashape cellulite reduction is a body contouring, fat-reducing treatment that involves no incisions, surgery, or downtime. Furthermore, it shows noticeable results in the localized reduction of body volume and lumpy flesh. Slip into your favorite summer swimmie without a moment's hesitation, and truly enjoy it with long-term cellulite reduction.
This cellulite reduction treatment works by boosting the growth of superior elastin and collagen. Thereby, improving the structure and texture of your skin. The handheld RF body contouring device removes fatty tissues while experiencing an overall improvement in skin laxity, tone, and texture.
Dimpled skin is leveled out using radiofrequency technology and infrared light along with massage methods. The most effective treatment for cellulite, VelaShape combines heat and vacuum-like effects to increase your metabolism. Which in turn reduces fat along with stimulating collagen production.
With this fat-reducing treatment, our talented skin care specialists can treat the thighs, stomach, back, and so much more. VelaShape is not a weight loss treatment; it uses a combination of technologies to contour your body, addressing trouble spots that diet and exercise can't treat for long-term cellulite reduction.
Many of our clients describe the cellulite reduction treatment as feeling like a deep tissue massage with a slight pulling effect. You may resume your normal daily activities afterward. For optimal results, one treatment per week for four weeks may be recommended.
VelaShape Benefits
Your laser cellulite reduction treatment is completely customizable based on your skin care goals and desires. During your complimentary cellulite reduction consultation, one of our specialists will meet with you to determine if you are a qualified candidate, as well as go over treatment benefits:
Improves body contours and reduces the appearance of cellulite
Noticeable improvement in the smoothness of the skin, circumference, and body contour reshaping
Lose inches, reduce the appearance of cellulite and contour targeted areas of the body
The treatment is safe, effective, and simple to incorporate into even the busiest schedules
This procedure is non-surgical and can be used virtually anywhere on the body
Experience RF Body Contouring
Enjoy your summer to the fullest without worrying about dimpled skin with a cellulite reduction treatment. The National Laser Institute Medical Spa would like to invite you to visit our training institute for a complimentary consultation.
You can also choose to receive your RF body contouring treatment in our med spa facility by the professionals who teach nurses, doctors, and laser technicians. Our clients trust both the professionals and apprentices to perform our safe and effective procedures. We provide only the Gold Standard in the latest medical aesthetic treatments. To get started on achieving your slimmer, smoother self, call us at 800-851-0969. Or click here to schedule your complimentary consultation! Don't forget to ask about our monthly specials!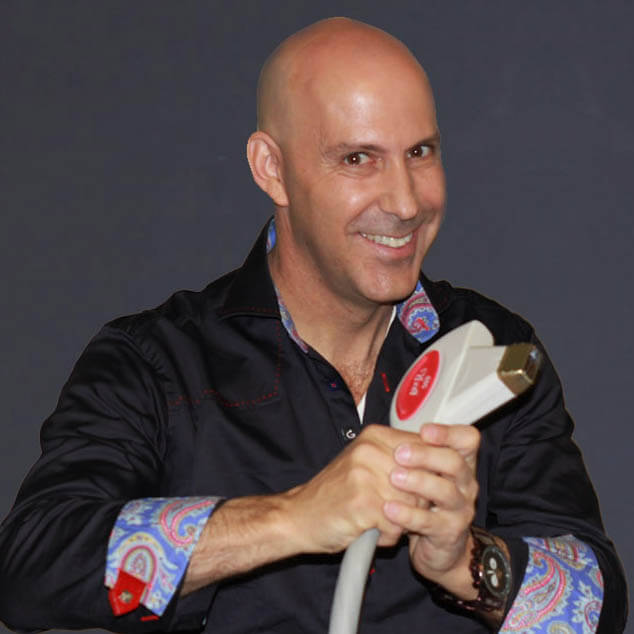 Louis Silberman
Louis J. Silberman is the CEO and Co-Founder of National Laser Institute, the pioneer of the medical aesthetics training industry and one of the largest educators in the country.