Cellulite Reduction with Velashape

Cellulite Reduction with Velashape
Dimpled lumpy skin can sure be a confidence killer. This "orange-peel" effect can appear anywhere on your hips, thighs, and stomach when lying down or even just standing. If you suffer from this you are not alone, because shockingly enough it affects 90% of women! The good news is, there is a non-invasive body contouring treatment that will have you looking tight and toned. Try cellulite reduction with Velashape to experience smoother skin and a younger appearance.
Velashape is a safe and FDA approved cosmetic laser treatment that reduces cellulite as well as fat cells. This non-surgical procedure is one of the simplest ways to gradually remove the appearance of lumps, cottage cheese, and cellulite. Not only is dimpled skin smoothed out, but you will also notice visible toning and reshaping of the treated area. Shrink away your fat cells with no downtime, incisions, or surgery.
Tone and Tighten
Cellulite reduction with VelaShape achieves body contouring results by stimulating the production of new elastin and collagen. This circumferential reduction produces localized results in body slimming and skin tightening. Remove fatty tissues while experiencing an overall improvement in skin laxity, tone, and texture.
Using bi-polar radiofrequency technology and infrared light, a lumpy appearance is turned into smooth and sexy skin. This heated light combined with vacuum manipulation works to burn, break up, and shrink away unwanted fat cells. Up to an inch of the targeted circumference may be reduced with this state-of-the-art procedure.
Many of our Beauty Insiders describe the treatment as feeling like a deep tissue massage with a slight pulling effect. The downtime is minimal and you may resume normal daily activities afterward. For the best results, one treatment per week for four weeks may be recommended.
The National Laser Institute and Med Spa would like to invite you to visit our training institute for discounted rates of up to 80% off retail pricing. You may also receive your treatment by the masters who privately teach doctors and laser technicians in our medical spa facility. Our clients trust both the professionals and the trainees to safely and effectively perform the latest in medical aesthetic treatments.
Get Started with Velashape
Say goodbye to dimpled skin and experience the results that cellulite reduction with Velashap has to offer. Discover what services and procedures would best benefit you, your skin, and your body type by calling us at 800-851-0969. Or click here to receive a free no commitment consultation with one of our highly trained skin care professionals. We would be happy to assist you further with any questions you might have.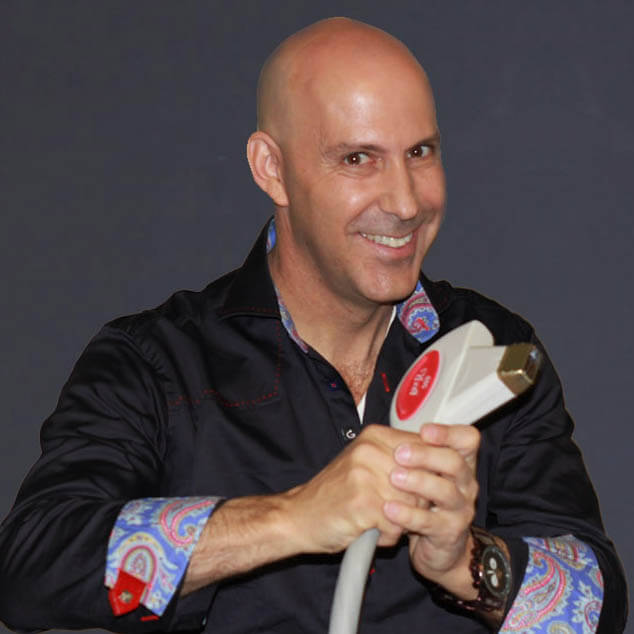 Louis Silberman
Louis J. Silberman is the CEO and Co-Founder of National Laser Institute, the pioneer of the medical aesthetics training industry and one of the largest educators in the country.