IPL Photofacial

IPL Photofacial 
Having an uneven skin tone or irregular pigmentation on your face can make you look over a decade older! Appearing more seasoned than you actually are can be avoided or altogether reversed with our IPL Photofacial treatment. Feel confident and proud about your upcoming birthday, because hey, you know you look amazing. Get younger and healthier skin with this advanced anti-aging procedure.
Things such as sun exposure, melasma, pollution, and scarring can cause "aged skin" as well as hyperpigmentation. IPL works to target and removes years of discoloration that have appeared over time. The Photofacial treatment involves an intense pulse of light that will lift and remove the unwanted pigments from your complexion.
These wavelengths rejuvenate the skin without affecting the outer surface layers of the epidermis. Clean and clear your skin from the outside in. This nonsurgical procedure removes those bothersome brown and red spots for even skin tone and texture.
Treats
Melasma
Sun damage and age spots
Skin texture and tone
Scarring
Pore size
Rosacea
Fine lines and wrinkles
Over the course of the next two weeks, the sunspots will darken as they rise to the surface, then naturally flake off. This process gives you a deep clean and exfoliation for a brighter, tighter, and more radiant complexion. Do not pick or peel at your face, and be sure to wear at least SPF 30 during this time.
Areas for Treatment
Face
Neck
Chest
Arms
Back
Each Photofacial session is quick, painless, and involves very little downtime. Slight redness may occur but usually clears within a few hours. After your first treatment, you will feel dewy fresh and clean. However, for most of our Beauty Insider clients, typically it takes 3 to 5 treatments for the best results.
If you're ready to look and feel a decade younger, the National Laser Institute would like to invite you to experience the Photofacial benefits for yourself. We are passionate about helping you reach beautiful and youthful skin. Call us at 800-851-0969 to book and become a Beauty Insider or click here to receive the Gold Standard in medical esthetic treatments.
If you have any other questions or would like to find out more about IPL, we offer a free Photofacial consultation prior to your treatment. You will meet with one of our expert aestheticians who will knowledgeably guide you to even and flawless looking skin.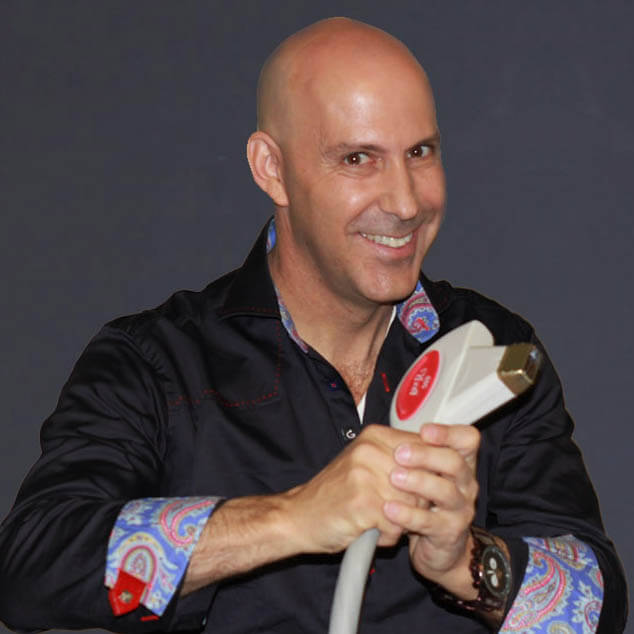 Louis Silberman
Louis J. Silberman is the CEO and Co-Founder of National Laser Institute, the pioneer of the medical aesthetics training industry and one of the largest educators in the country.