Laser Hair Removal in Phoenix
Last year, there were over 1 million laser hair removal treatments performed, according to the American Society for Aesthetic Plastic Surgery (ASAPS). It's one of the most popular cosmetic laser treatments of this decade and has been received by many Hollywood celebrities, including the Kardashians. One of the biggest benefits to laser hair removal treatments is that it's a great way to rid unwanted hair for good. The best part? You can find laser hair removal in Phoenix for a fraction of the retail cost!
Most people don't realize that laser hair removal treatments are a safe and effective way to remove unsightly hair from the body. Laser hair removal is actually approved by the FDA for cosmetic purposes. People receive can treatments from professional laser technicians, doctors, nurses, or anyone else who is laser certified within this industry.
How Laser Hair Removal Works
Laser hair removal treatments work by using a cosmetic laser to target the dark hair follicles within the skin. It's important the client shave before their treatment because of this. Once targeted, the high beam of concentrated light penetrates the hair follicles and destroys the hair at its root. People with light skin and dark hair will typically see the best results. However, over the years there have been new cosmetic laser technology that have made this treatment safe for clients with darker skin tones. Some of the lasers associate with laser hair removal are alexandrite, diode, and Neodymium YAG.
Laser Hair Removal Benefits
There are many benefits to laser hair removal treatments, including the following:
• No more painful shaving, plucking, or waxing.
• Save tons of time by cutting out your hair removal routine.
• Save tons of money in the long run by not purchasing hair removal products.
• Be smooth and flawless anywhere, anytime.
• Treatments can be performed in a lunch hour without any downtime.
You can receive laser hair removal treatments starting at just $50 at National Laser Institute! They are the leader in the medical aesthetics industry and have earned an A+ rating at the BBB as well as a number of starred reviews.
To learn more about laser hair removal in Phoenix or National Laser Institute, please call 480.290.7333 for our Scottsdale location or 214.252.7800 for our Dallas location.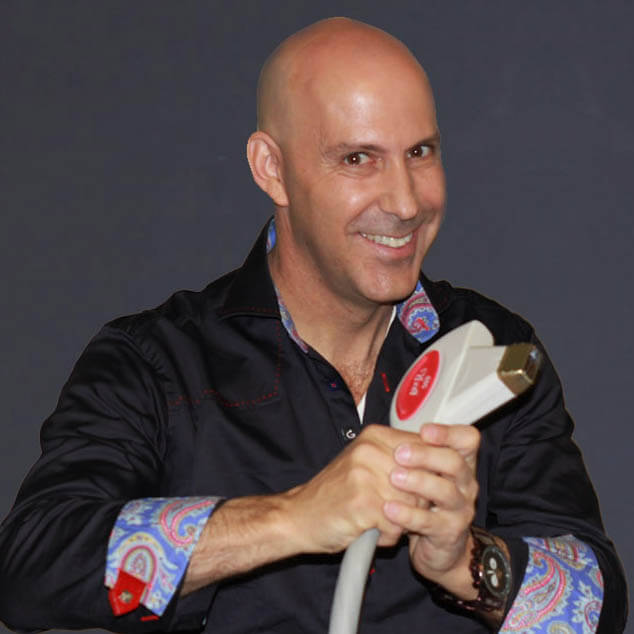 Louis Silberman
Louis J. Silberman is the CEO and Co-Founder of National Laser Institute, the pioneer of the medical aesthetics training industry and one of the largest educators in the country.