Why Choose National Laser Institute Med Spa?
Why choose National Laser Institute?  The choice is yours: Receive your treatment in our luxury medical spa or in our medical aesthetics school.  Continue reading and we'll show you the difference. 
National Laser Institute: The Leading Medical Aesthetics School
National Laser Institute is the leading medical aesthetics school in the nation. We train physicians, doctors, nurses, nurse practitioners, and physician's assistants with the very best technology available in the market today.  Our laser and cosmetic injectable instructors are overqualified experts who have been in the medical aesthetic industry for years.
If you choose to experience your treatment in our training environment, you will not only benefit from discounted pricing, you will receive your treatment from 4-5 students under the careful instruction of an overqualified instructor.  
Our instructors are industry experts, dermatologists, and plastic surgeons who are there to carefully guide our technicians in training as they get hands-on clinical experience in our luxury med spa.  We intentionally offer a low student to teacher ratio with small class sizes so that you can be comfortable and confident with your treatment in the training environment.
National Laser Institute Med Spa: The Luxury Med Spa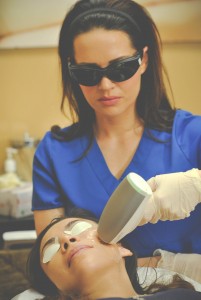 If you choose to experience your treatment in our luxury medical spa, you will be in a one-on-one session cared for by an overqualified expert who instructs doctors, nurses and technicians. You will find greater flexibility in appointment availability in our luxury medical spa as available time slots are not dependent on if school is in session.
While you may pay a little bit more for your services in our luxury med spa, you will be receiving your treatment by a leading industry expert with years of practical and teaching experience at their fingertips.  Your treatment can be more aggressive if you choose given the high level of technician expertise.
Whichever environment you choose, our leading medical aesthetics school, or our luxury med spa, you will be in good hands.  You can trust our certified physicians, nurses, aestheticians and laser technicians to create your dream results using the Gold Standard in innovative aesthetic techniques. Become a beauty insider and reserve your appointment by calling 800.574.8377 or click here for your complimentary skin care consultation.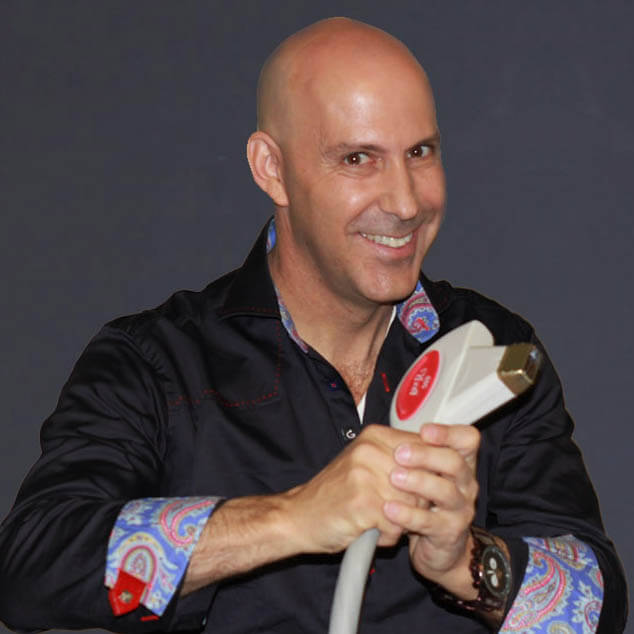 Louis Silberman
Louis J. Silberman is the CEO and Co-Founder of National Laser Institute, the pioneer of the medical aesthetics training industry and one of the largest educators in the country.