Deal With Your Double Chin Using Kybella
67 percent of men and women suffer from fat in the chin/jawline area. But it's one of the most common cosmetic issues men seek treatment for.  Amy Schumer recently coined the double chin an "at-risk chin".  You never know when or how it's going to show up and surprise you. If your chin is more susceptible to doubling in on itself than the angular tight jawlines of Hollywood, continue reading and we'll show you how you can deal with your double chin.
Do You Suffer From a Double Chin?
One of the best non-surgical options available to deal with a double chin is a brand new FDA-approved injectable called Kybella.  If you have a double chin even though you're slim, the new Kybella injections are perfect. Kybella injections dissolve fat cells in a much less painful manner than liposuction with no downtime.  
Kybella is identical to a naturally occurring substance in your body called deoxycholic acid, which supports fat absorption.  The Kybella injection offers an exceptional alternative to a neck lift or  chin liposuction to eliminate fat under the chin.  Patients have had wonderful results when they pair Kybella injections with a laser and skin tightening regimen.
If you are looking for a way to eliminate that stubborn double chin but want to avoid a neck lift or invasive chin liposuction, we are here to help.  We invite you to the National Laser Institute, where medical aesthetics is our passion, and client care is our obsession. We are dedicated to helping you discover the younger, healthier and more beautiful you – from the inside out.
To learn more about Kybella, the revolutionary fat dissolving injectable, please call 800.574.8377 or click here to schedule your free no obligation consultation with one of our expert skin care specialists. Become a beauty insider and reserve your appointment now!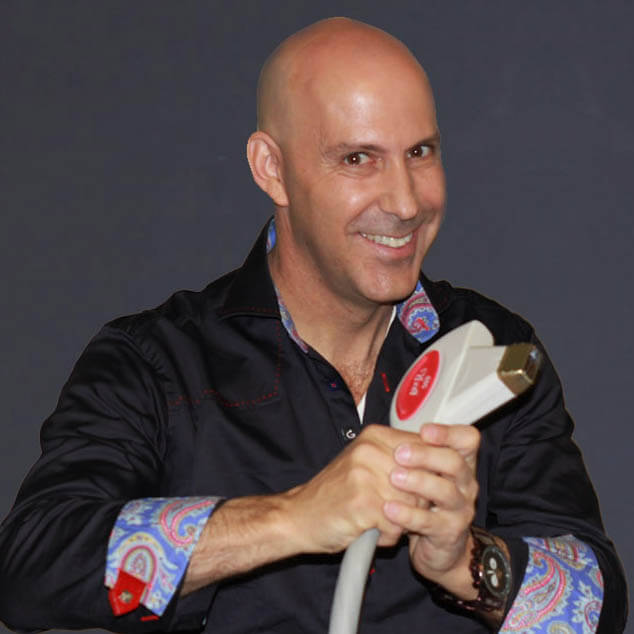 Louis Silberman
Louis J. Silberman is the CEO and Co-Founder of National Laser Institute, the pioneer of the medical aesthetics training industry and one of the largest educators in the country.