Cleansing Your Skin Too Much Can Actually Cause More Acne
How Laser Acne Reduction Works to Keep Acne Away!
Did you know acne can be caused by cleansing your skin too much? Scrubbing it with harsh washes and astringents that strip natural oil that your skin needs can actually aggravate it more. This is because you're removing that protective layer of oil your skin needs to fight bacteria on the surface. It also over-dries it and can actually cause your skin to produce more oil to compensate, leaving you with an oily complexion. Also, antibiotic treatments for acne have been known to cause upper respiratory tract infection and other types of illness after use.
Dr. Shamban stated, "In my practice, more than 50% of the patients have acne. It's the most common reason people see the dermatologist." (Source).
Roughly 40 million Americans are affected by acne at some point in their life, making it the leading skin disorder today, according to the American Academy of Dermatology. About 85% of people have dealt with acne on various places, whether it's their face, neck, back, etc.
Acne is extremely common and extremely annoying. It can be caused by a number of different things, including hormones, lack of proper diet, or, like stated above, over-washing your skin. It's important to find a skin regimen that works for you. However, even if you do find that perfect balance of products, you'll most likely be left with unflattering acne scars that can take months–even years–to fade away.
Fortunately for you, there are a few different cosmetic laser treatments that can clear those pesky scars right up, leaving your skin looking gorgeously flawless.
Treatments
The first is fractional laser treatment, which works deep below the skins surface, ridding the top, dead layer of skin cells while stimulating collagen growth and evening out the skin's surface texture.
The second option is a Sciton MicroLaserPeel® treatment. This is an ablative treatment that uses a vacuum-like device to apply a tiny, crystalized microdermabrasion treatment to the skin, helping shed the outer dead layers of skin. It's been said to be particularly good for smoothing out the tone and texture of skin.
Finally, there are chemical peel treatments. These can vary from light treatments to a bit harsher ones, but they are great for revealing a brighter, fresher look and may help clear and fade any unsightly pigmentation from acne scarring.
NLI Med Spa offers all of these treatments, plus more, at a fraction of the retail cost. If acne scars are holding you back from revealing your confident self, see how our cosmetic laser treatments can help bring your flawless skin back! To book an appointment or to learn more, give us a call at 480.290.7333 for our Arizona location and 214.252.7800 for our Dallas, Texas location!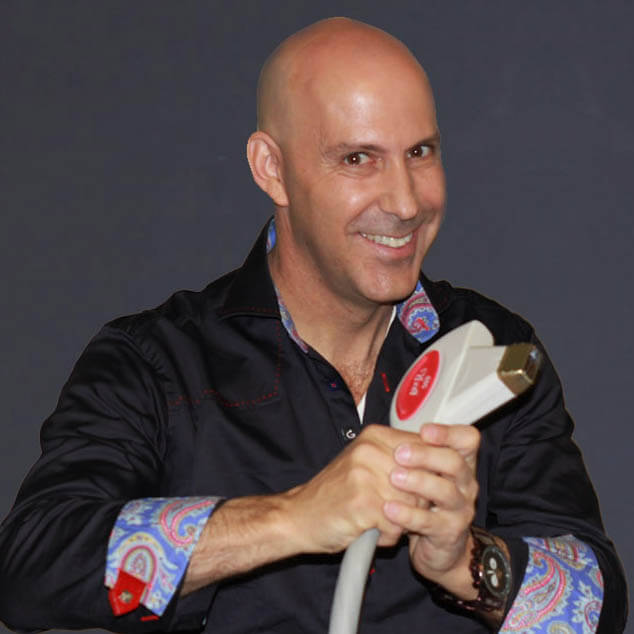 Louis Silberman
Louis J. Silberman is the CEO and Co-Founder of National Laser Institute, the pioneer of the medical aesthetics training industry and one of the largest educators in the country.