Client Service Review with Jane
We were fortunate to catch up with Jane, an Admissions Counselor here at National Laser Institute, for a client service review.  Jane, close to 60, loves to dance, read, and she loves a good deal on furniture!  We asked Jane to tell us about her experience with cosmetic aesthetics at National Laser Institute.   
Louis: We have a video of you getting Restylane, and you look absolutely amazing! What sparked your interest in trying dermal fillers and laser treatments?
Jane: I got interested in Laser treatments by my Gynecologist when I was 48, just divorced, peri menopausal with rosacea and adult acne. I thought I needed some hormones to clear up my skin because I was looking 16 and not in a good way! She was the one that advised me to try an IPL Photofacial for the redness and acne. The first treatment was amazing! Only 2 days after the treatment my acne was practically gone. A month later, after the second treatment, my rosacea had disappeared as well. By the time I did my final treatment, people were asking me if I'd done a little tuck because my skin texture was so smooth and clear!  Since then, I've done everything! I'll be 62 in October. IPL a couple of times a year keeps the rosacea at bay and my skin smooth.
Louis: What treatments have you experienced? Do you have a favorite?
Jane: eMatrix for skin tightening is probably my favorite treatment because it gets that collagen growing to keep everything up where it belongs. I've done my face, neck, chest, and hands because that's where my age shows… Or doesn't show, thanks to the fabulous technicians at National Laser Institute!
Louis: Is there anything about your treatments or results that you were surprised by?
Jane: Botox and Fillers really surprised me. I thought I was doing all that I could with laser treatments.  I didn't want duck lips or kewpie doll cheeks. Jan was my first injections with Botox at a Skin Scene event.  So I was up on stage, not knowing how it would be, and I loved it! It didn't even hurt, which I was sure it would, sticking needles in one's face after all. I loved the effect of Botox: so fresh and relaxed. Fillers have given me instant gratification: there's a line and now it's gone!  There were hollows and now they're filled- I looked like me again.
Louis: Can you give a word of advice to anyone considering dermal fillers or laser treatments?
Jane: The best advice I can give on Botox and Fillers is that you can always put in more, don't overdo it, and give the treatment 2 weeks to settle in to decide if you like it. I so appreciate the restraint and artistry of our injectors. I just had my hands done a couple of months ago and it was so perfectly done.  Last night I was having a massage, and I cautioned the massage therapist away from my cheeks because I'd had fillers recently and she said, "I would never have known and I know faces! That's so natural". For me, that's the best compliment. I'm not trying to look twenty anymore. But I sure do want to look as good as I can for where I'm at! Thank you National Laser Institute!
Special thanks to Jane for sharing!  Have you been considering investing in your skin with anti aging laser treatments, Botox, and dermal fillers?  You can trust the experts at National Laser Institute Med Spa.  We invite you to call 800.574.8377 or click here and receive a free consultation with one of our expert skin care specialists.  It's never too late to invest in the skin you're in!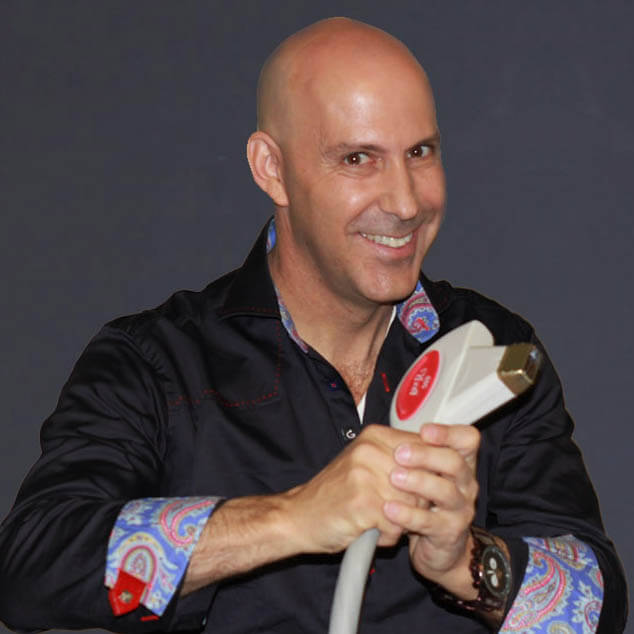 Louis Silberman
Louis J. Silberman is the CEO and Co-Founder of National Laser Institute, the pioneer of the medical aesthetics training industry and one of the largest educators in the country.