Facelift Without Surgery Using Juvederm Voluma XC Dermal Filler
Have you looked in the mirror lately and not recognized who was looking back at you because gravity is taking its toll?  Juvederm Voluma XC is an FDA-approved Hyaluronic Acid (HA) dermal filler designed to instantly add volume to your mid-face and cheek area, resulting in a subtle lift.  We invite you to watch Jan Treinen, RN, Certified Laser Technician, as she administers a Voluma treatment on our client, Leslie. Voluma actually reshapes the face and lasts up to 2 years.  Voluma is the longest lasting dermal filler on the market: it's like an instant facelift without surgery!
If you want to defy gravity and regain the sculpted fuller face of your youth without surgery, Juvederm Voluma XC dermal filler is for you.  The hallmark of a youthful face is a curve in the midface or cheek area – and this is where Voluma is injected.  Voluma's patented HYLACROSS™ technology will give you smooth, natural-looking results. In a trial study for Voluma, clients said it felt like they had dropped half a decade after their dermal filler treatment.
We invite you to discover Juvederm Voluma XC dermal fillers at National Laser Institute.  When you come in for your Juvederm Voluma XC appointment, your mid-face will be subtly filled, gently contoured, and you will see an instant lift in your mid-face.  This dermal filler requires only minimal downtime: in just 24 hours you will be able to resume your daily routine. At other luxury medical spas, you can expect to pay up to $1000 per syringe of Juvederm Voluma XC.  But at National Laser Institute Med Spa, Juvederm Voluma XC is only $749 per syringe.
National Laser Institute is the premier anti aging academy in the country.  We train physicians and nurses from all over the planet in revolutionary medical aesthetic technologies including laser, IPL, and cosmetic injectable treatments.  You can trust our certified physicians, nurses, aestheticians and laser technicians to create your dream results using the Gold Standard in innovative aesthetic techniques.
We invite you to call 800-574-8377 or click here for your complimentary anti aging consultation.  Schedule your appointment and instantly regain the sculpted fuller face of your youth with Juvederm Voluma XC.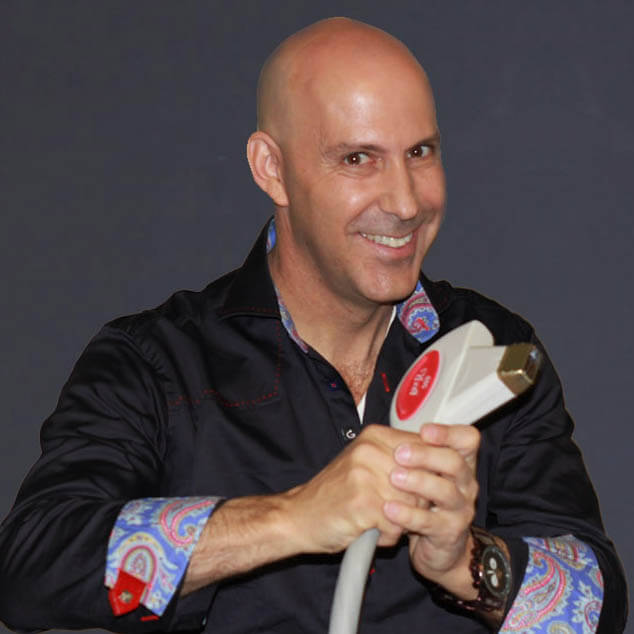 Louis Silberman
Louis J. Silberman is the CEO and Co-Founder of National Laser Institute, the pioneer of the medical aesthetics training industry and one of the largest educators in the country.